Jamie Parker and Darren Clark discuss The Curious Case of Benjamin Button musical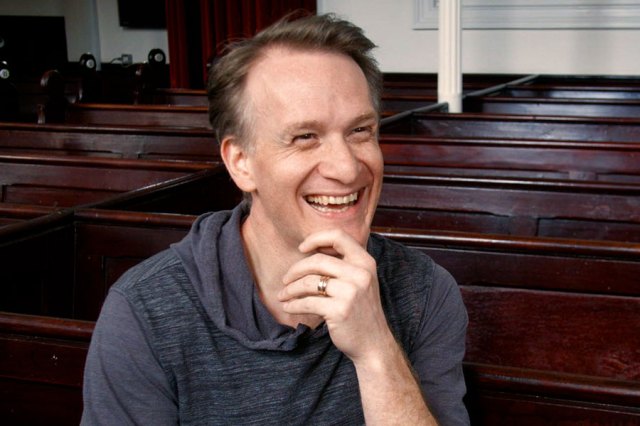 Meet the titular star and the composer of the musical adaptation of F Scott Fitzgerald's The Curious Case of Benjamin Button, which is currently running at the Southwark Playhouse Elephant.
The new production is led by WhatsOnStage and Olivier Award winner Jamie Parker and Molly Osborne (Indecent) in the roles of Benjamin Button and Elowen Keene.
They are joined by a 12-strong actor-musician ensemble, which includes Matthew Burns, Jonathan Charles, Oonagh Cox, Anna Fordham, Philippa Hogg, Damien James, Ann Marcuson, Jack Quarton, Benedict Salter, and Tonny Shim.
The musical takes place in a sleepy fishing harbor on the north coast of Cornwall and tells the story of Benjamin Button, born as an old man in rather unusual circumstances.
Penned by Jethro Compton and Darren Clark, it is directed by Compton who also designs the stage, with choreography and movement by Chi-San Howard, co-music supervision by Mark Aspinall and Clark, costumes and associate stage design by Anna Kelsey, sound by Luke Swaffield, and musical direction by Aspinall.
The production is brought to the stage by ATG Productions, GBA, Gavin Kalin Productions, Eilene Davidson Productions, and Jethro Compton Productions.
The Curious Case of Benjamin Button runs until 1 July 2023.