James Roose-Evans: 'The Third Age is not all just about dementia'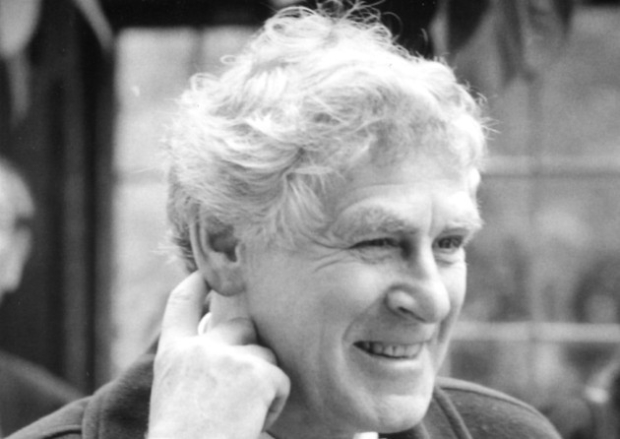 Why did you choose to stage The Lovers of Viorne?
It's Marguerite Duras' most celebrated and famous play, which was last done in London 45 years ago at the Royal Court starring Dame Peggy Ashcroft. She won the actress of the year award for her performance in it, playing a woman who has committed a murder. I directed the Duras play The Square at the Hampstead Theatre. So it's like the wheel turning full circle.
What is the play about?
It is her greatest and most daring and dangerous play. It's a play that calls for three remarkable actors and makes huge demands on them. It's based on a real life case, which hit the headlines in France in the 1940s where a woman killed her husband and cut up his body. Duras became obsessed by this case and she explores how potentially each one of us is capable of murder.
It is about a husband and wife and their deaf and dumb cousin who acts as their housekeeper and cook. She is the one the wife murders and chops up her body. The whole play is an extraordinary labyrinth into human behaviour.
Why did you decide to found your new theatre company Frontier?
There's been a growing realisation that in this country we have an enormous bank of actors and actresses aged from late 50s onwards who just don't get used. It's alright if you're Helen Mirren or Judi Dench but there are some wonderful actresses in their 40s and 50s who are being used and suddenly get dropped. And it can happen to male actors too.
But it was also the realisation that in the media the impression of the third age, as we call it, is mainly about dementia and Alzheimer's. That's not the whole truth. Frontier wants to use neglected mature 60-plus actors. We also want to involve younger actors. There are fewer and fewer opportunities for young actors to learn their craft from older people. So part of the work of Frontier is through various workshops for younger actors.
What's the main issue facing older actors?
That there are just not enough good roles for older actors. We're also planning on launching a playwriting competition to get scripts with stories that aren't just set in care homes or about dementia.
Would you be happy to cast literally any age – all the way past 100?
The question of memory comes in. One has to be alert to that. The sad thing is that Peggy Ashcroft had to retire because of memory problems, Michael Gambon is the same on stage. One has to be alert to the fragility of memory in some older people but it's not true of all older people. I'm 88 and still full of beans.
Your new space in London is called The Theatre Room…

It's a lovely little chamber theatre which seats about 55. It is a jewel right in the heart of the City of London. It came about through the support of the Mercers' Company. They have generously loaned us this five storey building. For the Duras play it's the perfect size because it's a very concentrated piece of theatre and it needs an intimate audience. It wouldn't work in a large theatre.
Are you hoping to attract an audience of a similar age group?
In any theatre you just hope that people of all ages will come so we're yet to know who our audience will be. Obviously a lot of older people will be attracted to what we are doing but we hope younger people will be too.
The Lovers of Viorne runs at The Theatre Room from 4 to 21 May.