Jacqueline Wilson's Hetty Feather transfers to West End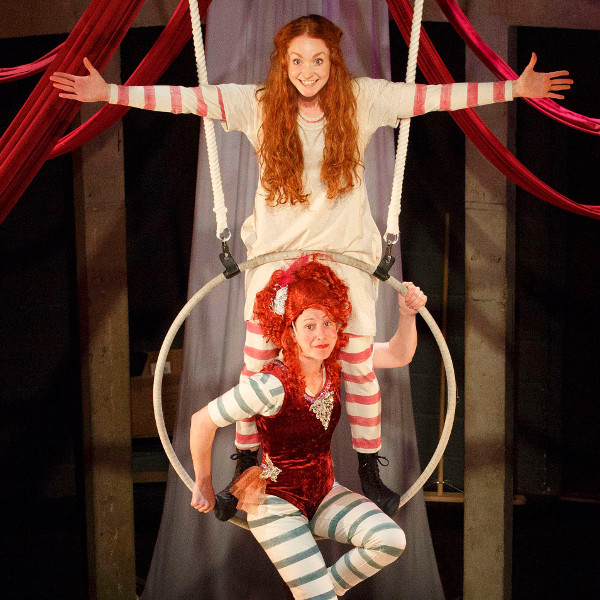 Sally Cookson's production of Hetty Feather, adapted from Jacqueline Wilson's novel, will transfer to the Vaudeville Theatre for a limited summer run following a UK tour and a run at the Rose Theatre, Kingston.
The show will play afternoons and certain evening performances for five weeks, from 5 August to 6 September 2014.
Wilson's popular character is adapted for the stage by Emma Reeves, and brought to life by Phoebe Thomas. It features music by Benji Bower, with aerial and circus skills set against Katie Sykes' design.
The rest of the cast comprises Matt Costain (Jem/Matron Bottomly), Sarah Goddard (Peg/Ida), Nikki Warwick (Madame Adeline), Isaac Stanmore (Saul), Paul Mundell (Gideon) and Luke Potter (musician).
Described as a "unique story-telling adventure", it is set in Victorian London and follows Hetty's search to find her real mother.
Jacqueline Wilson said: "I'm so thrilled with the stage version of Hetty Feather – and this deserved West End transfer. I couldn't have asked for a more inventive director, a better adaptor, or more fabulous cast".
Listen to our interview with Jacqueline Wilson about the show below