Initial casting confirmed for English-language world premiere of Farewell Mister Haffmann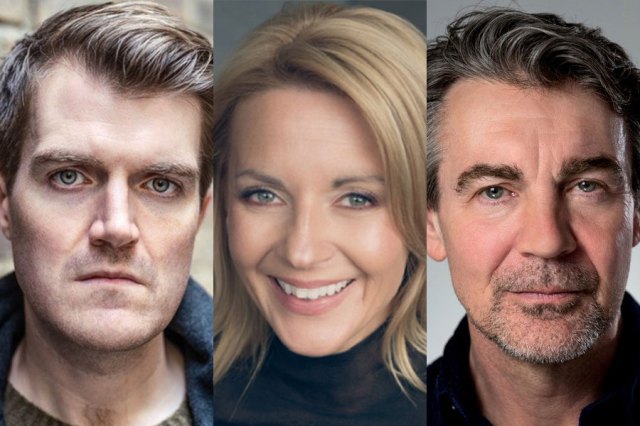 Theatre Royal Bath has revealed initial casting for its forthcoming English-language world premiere of Jean-Philippe Daguerre's Farewell Mister Haffmann.
Billed as one of France's most successful and longest-running new plays, winning four Molière Awards (including Best New Play), the piece is translated by Jeremy Sams and directed by Lindsay Posner. It is set in 1942 in Nazi-occupied Paris and follows Joseph Haffman, a Jewish owner of a jewellery shop and his long-standing employee Pierre Vigneau.
The cast will be led by Alexander Hanson (as Otto Abbetz), Lisa Dillon (as Isabelle Vigneau) and Ciarán Owens (as Pierre Vigneau), with further casting still to be announced.
The creative team includes set and costume designer Paul Wills, lighting designer Peter Mumford, sound designer and composer Giles Thomas and casting director Serena Hill.
Daguerre commented: "It's an honour to collaborate with this esteemed team bringing my play to life for the first time in the English language. It's such a wonderful gift as a playwright, and I cannot wait to see the production."
Posner added: "Set in Nazi-occupied Paris Farewell Mister Haffmann provides an entertaining and moving exploration of individual and collective moral dilemmas. This play's political relevance cannot be over-estimated."
Prsented by Adam Blanshay Productions and Norel Productions, the play runs at Theatre Royal Bath's Ustinov Studio from 24 August to 23 September 2023, with a press night set for 31 August.