Harry Enfield, Arthur Darvill and the cast of Genesis Inc in photos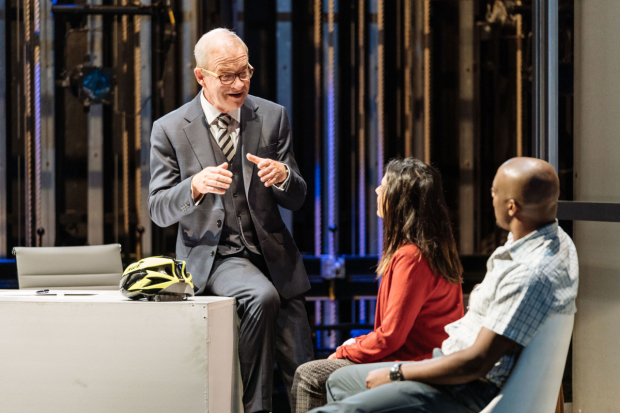 Images have been released of the upcoming world premiere production of Genesis Inc at Hampstead Theatre.
The piece is by Jemma Kennedy and stars Harry Enfield in the roles of Dr Marshall, God, Karl Marx and Margaret Mead alongside Arthur Darvill, Oliver Alvin-Wilson, Ritu Arya, Kirsty Besterman,
Laura Howard, Shobu Kapoor, Clare Perkins and Arthur Wilson.
Genesis Inc is a comedy which explores the privatisation of human reproduction and looks at the lengths people will go to defy biology.
Laurie Sansom directs the piece, which has designs from Jess Curtis, lighting from Oliver Fenwick, composition from Zara Nunn, sound from Gareth Fry, video from Ian William Galloway and movement from Georgina Lamb.