Full cast joining Mark Gatiss in The Madness of George III at Nottingham Playhouse announced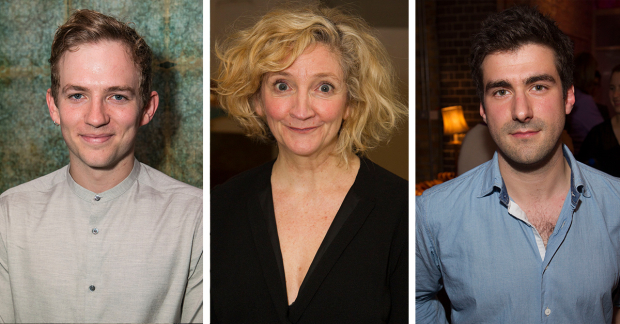 Full casting has been announced for the new revival of Alan Bennett's The Madness of George III, which opens next month at Nottingham Playhouse.
Directed by the venue's artistic director Adam Penford, the production stars Mark Gatiss (Sherlock) as the titular sick king, and is joined by Adrian Scarborough (Don Juan in Soho) as Dr Willis.
Newly announced in the production are Debra Gillett (Exit the King) as the Queen, Nicholas Bishop (Twelfth Night) as the Prime Minister, Wilf Scolding (The Glass Menagerie) as the Prince of Wales, Harry Kershaw (Mischief Movie Night) as the Duke of York, Sara Powell (La Peste) as Lady Pembroke, Nadia Albina (Emilia) as Captain Fitzroy, Jack Holden (Ink) as Captain Greville, Amanda Hadingue (A Small Family Business) as Charles Fox and Stephanie Jacob (Absolute Hell) as Sheridan.
Also appearing are Louise Jameson (Ten Times Table) as Dr Warren, Andrew Joshi (The Railway Children) as Lord Dundas, Billy Postlethwaite (The Plague) as Braun, Jessica Temple (The Mikado) as Papandiek, David Hounslow (This House) as Thurlow and Adam Karim (East is East) as Fortnum.
Penford said: "I'm delighted with our talented and illustrious cast which combines actors who have worked at the Playhouse before with several new faces, including performers from the East Midlands. I'm also very proud that we have maintained our focus on diverse casting which reflects our audience.
"This includes our continued emphasis on gender-blind casting. The production is over a year in the planning, I'm really looking forward to rehearsals beginning."
It won a string of awards when it first debuted in 1991, as did the 1994 film adaptation, both starring Nigel Hawthorne.
The production is also scheduled to be screened as part of NTLive this autumn.