Fame UK tour full cast announced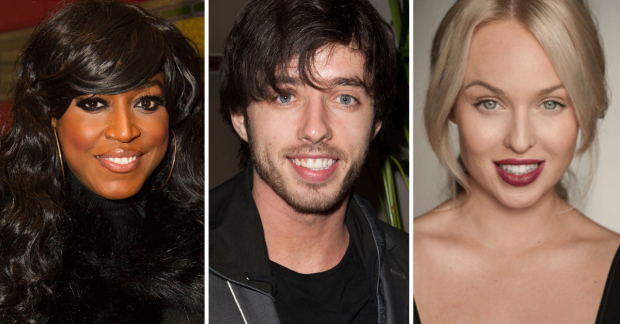 Full casting has been announced for the UK tour of Fame, which opens at Manchester Palace on 20 July.
Keith Jack (Any Dream Will Do) will play Nick Piazza, alongside Mica Paris (Chicago) as Miss Sherman, and Jorgie Porter (Hollyoaks) as Iris Kelly.
They will be joined by Hayley Johnston, Stephanie Rojas, Molly McGuire, Jamal Kane Crawford, Albey Brooks, Louisa Beadel, Simon Anthony, Alexander Zane, Katie Warsop, Dermot Canavan, Cameron Johnson, Rebecca French, Daisy Twells, Tom Mussell, Morgan Jackson, Ike Fallon, Tabitha Camburn and Ryan Kayode.
Directed and choreographed by Nick Winston, the production will have design by Morgan Large, lighting by Prema Mehta, sound by Ben Harrison, and musical supervision by Mark Crossland.
Selladoor's tour celebrates the 30th anniversary of the 1988 musical, which is based on the 1980 film of the same name and follows the lives of students at New York's High School for the Performing Arts.
Conceived and developed by David De Silva, it has a book by José Fernandez, music by Steve Margoshes and lyrics by Jacques Levy.
After Manchester, the tour will call at Glasgow, Llandudno, Blackpool, Tunbridge Wells, Bradford, Aberdeen, Woking, Sheffield, Bridlington, Edinburgh, Ipswich, Brighton, Birmingham, Aylesbury and Shrewsbury.