Everyman Theatre refurbishment is a triumph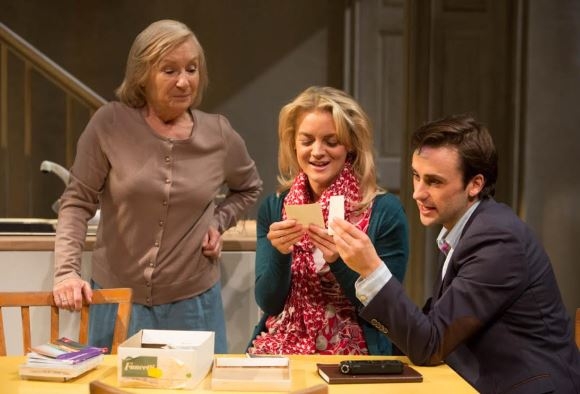 I had been looking forward to taking a friend to Liverpool for the first time at the weekend. I love the city and wanted to see it through her eyes. So I did the usual – museums, the Docks, the shops and other touristy things. But no visit to Liverpool is complete without a visit to the Everyman or the Playhouse.
I had not been able to visit this historic venue since the refurbishment, having missed Twelfth Night. So after scanning the listings, I decided to see Hope Place as I thought it would give my friend a sense of how important the place is and also place the Everyman at the forefront of her mind. As good as the play is – and believe me, it's a great play, filled with gorgeous performances and incredibly moving – the building had me at the first "Hello" from the wonderful staff.
May has meant the nice weather is here and as much as this is great, theatres are sometimes stuffy places where you can hardly breathe. Certainly the old Everyman would have resembled an oven this week. Not the new build – it's cool from the minute you enter it. Combine that with some of the old bricks visible from the original building, super polite staff who clearly care about the place and an amazing theatre space – you realise the Everyman is still the gem you remember.
But improved? Regulars may think, 'how could you improve it?' But it was starting to feel a bit uncomfortable inside. Now, that is all gone. I sat in my seat feeling like a king as I watched this superb drama unfold. Hope Place requires full concentration and immersion and that's not difficult in the Everyman. To quote my first timer friend – "The play grabbed me from the get go."
With one week left in the run, I urge you to check out this superb venue and brilliant play, as this is a space and production worth shouting about and it fills you with hope. Long live the Everyman!
Hope Place is at the Everyman until 31 May.