Edinburgh Lyceum unveils programme of work for 2023 and 2024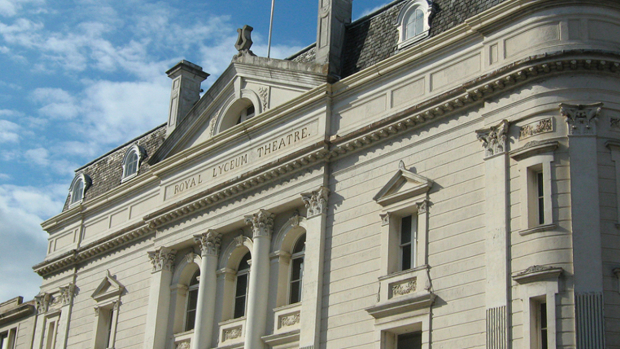 Edinburgh Lyceum has unveiled a body of work taking it through to June 2024.
The season commences with esteemed Scottish playwright Peter Arnott's Group Portrait in a Summer Landscape, in a co-production with Pitlochry Festival Theatre. The piece explores family dynamics and the factors that have shaped the country during the independence referendum.
In the autumn, the Lyceum welcomes back the winner of the Scotsman Fringe First Award in 2018, And Around And Around We Go (previously known as WOKE), co-produced by The Lyceum and Stellar Quines. Written by Apphia Campbell, this inspiring play delves into the African-American experience of the 20th century and the struggle for civil rights, accompanied by an original soundtrack of live gospel and blues.
During the festive season, the theatre will present the world premiere of Morna Young's Scottish adaptation of Hans Christian Andersen's The Snow Queen, directed by Cora Bissett and following on from the success of An Edinburgh Christmas Carol.
In 2024, audiences will be able to witness Reading Rep Theatre's production of Jekyll and Hyde. Gary McNair's adaptation of the gothic classic is directed by Michael Fentiman.
The Lyceum will continue its streak of world premieres with Two Sisters, co-produced with Malmö Stadtsteater. This production, written by artistic director David Greig, explores the themes of aging and reminiscence, accompanied by the creative direction of Wils Wilson.
March brings the Scottish premiere of Emma Rice's adaptation of Blue Beard, co-produced by Wise Children, HOME Manchester, Royal Lyceum Theatre Edinburgh, and York Theatre Royal. The show will have its debut at Theatre Royal Bath before embarking on a UK tour.
April features a brand new adaptation of Muriel Spark's classic novella, The Girls of Slender Means, reworked for the stage by Gabriel Quigley and directed by Roxana Silbert. In May and June, in a co-production with the Dundee Rep Theatre, the Lyceum will present a brand new adaptation of Lewis Grassic Gibbon's beloved Scottish novel, Sunset Song. The creative team consists of writer Morna Young, director Finn den Hertog, and composer Finn Anderson.
The Lyceum and Stellar Quines will also present a work in progress piece, responding to the iconic choreopoem, For colored girls who have considered suicide/when the rainbow is enuf by Ntozake Shange (dates to be announced). Due to popular demand, Zinnie Harris' highly acclaimed Macbeth (an undoing) will return for a limited two-week run in May 2024.