Duncan James, Joe McFadden and Anthea Turner at the opening night of Ruthless! in the West End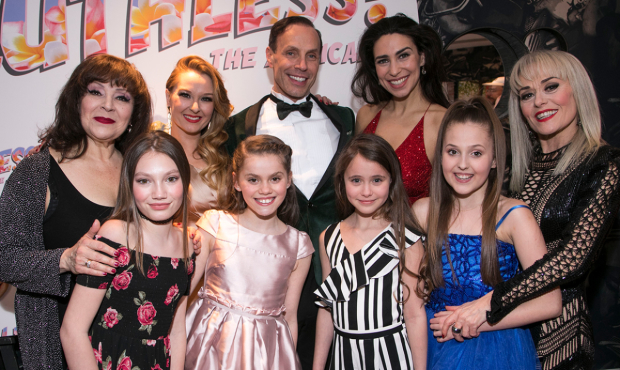 The cast and crew of Ruthless! celebrated the show's West End premiere at the Arts Theatre last night, and were joined by a number of names to mark the occasion.
Anthea Turner, Duncan James and Joe McFadden joined cast members including Jason Gardiner, Tracie Bennett, Kim Maresca and Harriet Thorpe for an after-show party.
The musical, created by Joel Paley and Marvin Laird, spoofs classic Broadway musicals like Gypsy and Mame with a bloodthirsty twist.
The musical comes to London after opening off-Broadway in 1992, where it discovered the likes of Natalie Portman and Britney Spears. The new production is directed by Richard Fitch, with choreography by Rebecca Howell and musical supervision by Gareth Valentine.
In her review of the production, Daisy Bowie-Sell said: "Phrases scene-chewing and high-camp were never more aptly used to describe a musical than this one."
Ruthless! the Musical runs at the Arts Theatre until 23 June.