Denise Welch and Matthew Kelly to star in new Jim Cartwright play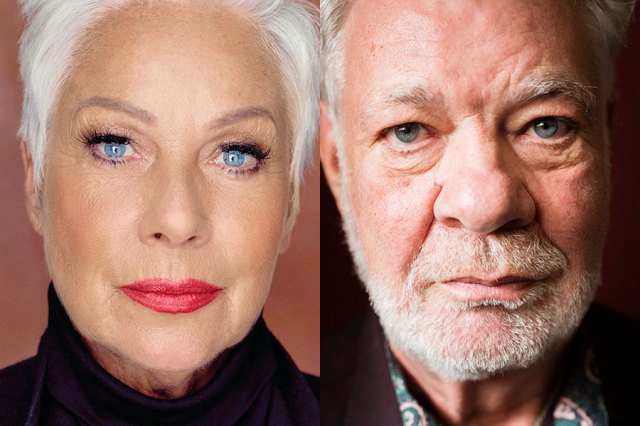 A new play by Jim Cartwright (Road, The Rise and Fall of Little Voice) will open at the Hope Mill Theatre in Manchester next spring.
Titled The Gap, the piece follows a pair of former hellraisers who reunite following a chance phonecall. Anthony Banks directs, with the show set to premiere on 9 February 2024, playing through to 9 March.
Set to star will be Matthew Kelly (Big, Waiting for Godot, Noises Off) as Walter, with Denise Welch (Calendar Girls, Steel Magnolias) as Corral.
Cartwright and Banks said today: "It's great to be collaborating again after our work on Mobile Phone Show in 2013 and Raz in 2016. We're looking forward to Denise and Matthew bringing these characters to life – two extraordinary lives lived across half a century of changes."
Kelly added: "Dear Manchester, I'm coming home and I can't think of a better excuse to return than with actress Denise Welch and playwright Jim Cartwright. Denise and I are to star in the world premiere of Jim's brand new play, The Gap, at Manchester's premier theatre, Hope Mill. It's a funny, moving, exquisitely crafted play which will show off the superb talents of Denise Welch and I shall be showing off beside her all the way. Anthony Banks will direct. It's a top team embarking on a top project at a top venue. I couldn't be more thrilled and excited. I'd love it if you could come and share it. Sincerely, Matthew Kelly off the Telly."
 Welch continued: "I am so excited to be returning to my first love, theatre, working alongside the fantastic team at Hope Mill Theatre next year. To play opposite Matthew Kelly in a new Jim Cartwright play is a dream come true. I hope you'll all come and see what I hope will be a great production."