David Tennant and Peter Capaldi at Park Theatre's The Last Temptation of Boris Johnson opening night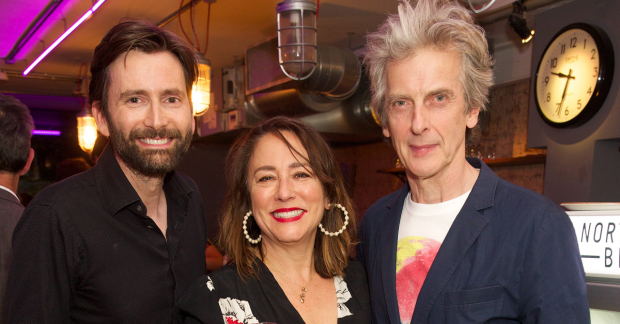 Guests came to the opening night of The Last Temptation of Boris Johnson at the Park Theatre last night.
Lotte Wakeham directs Jonathan Maitland's play, which is set in a fictitious 2029 where Britain (and Boris Johnson) has to grapple with the consequences of the Brexit process, and is haunted by the ghosts of Margaret Thatcher, Winston Churchill and Tony Blair.
The likes of David Tennant, Peter Capaldi, Finty Williams, Tracey Ann Oberman, Stephen Mangan and Richard Wilson all attended the opening night in Finsbury Park, with the play running until 8 June.
Starring Will Barton, Dugald Bruce-Lockhart, Davina Moon, Steve Nallon, Tim Wallers and Arabella Weir, The Last Temptation of Boris Johnson has set and costume design by Louie Whitemore, lighting design by Christopher Nairne and sound design by Andy Graham.