Chitty Chitty Bang Bang to embark on new tour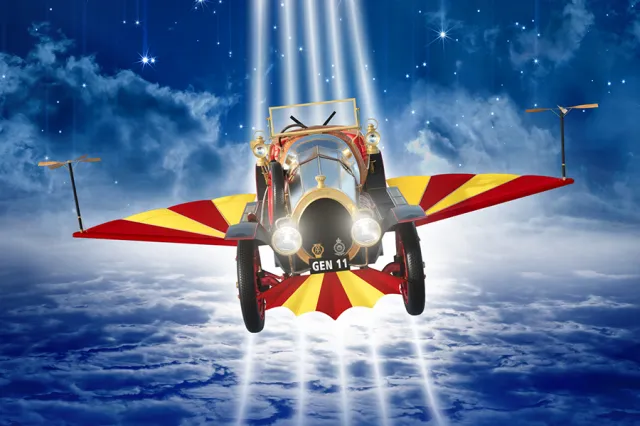 Chitty Chitty Bang Bang will be embarking on a new tour from next April.
The show, which has music and lyrics by Richard M Sherman and Robert B Sherman (Mary Poppins), is adapted from the iconic 1968 film by Jeremy Sams. It was first seen in the West End in 2002. The score includes "Truly Scrumptious", "Toot Sweets", "Hushabye Mountain" and the Oscar-nominated title song.
It tells of a magical flying car and a family's unexpected trip to a strange, fictional European country where children are rounded up by a maniacal childcatcher.
The new production is directed by Thom Southerland (Titanic, Parade), choreographed by Karen Bruce (BBC's Strictly Come Dancing, The Bodyguard) with set and costume design by Morgan Large (Newsies, Joseph and the Technicolour Dreamcoat), orchestrations and musical supervision by George Dyer (The Wizard of Oz, Annie, Billy Elliot) and casting by Debbie O'Brien.
The new tour will open at the Mayflower Southampton on 30 April 2024, playing until 12 May 2024, before visiting Woking, Wimbledon, Edinburgh, Newcastle, Aberdeen, Bromley, Milton Keynes, Belfast, Torquay, Llandudo, Glasgow, Inverness, Norwich, Oxford, Liverpool, Stoke, Leicester, Eastbourne and Bournemouth.