Cast for High Society musical revival announced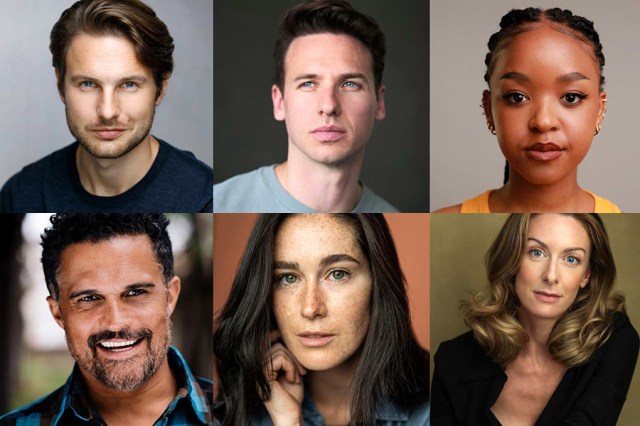 The Mill at Sonning, recently recognised for their production of Gypsy as the Best Musical Production in the 2023 UK Theatre Awards, has announced the cast for their upcoming revival of High Society – with Joseph Pitcher returning as director.
Featuring music and lyrics by Cole Porter and a book by Arthur Kopit, with additional lyrics by Susan Birkenhead, it is based on the play The Philadelphia Story by Philip Barry and the Turner Entertainment Company motion picture High Society. It is set at the nuptials of Long Island socialite Tracy Lord, featuring a party with an array of potential suitors.
The cast includes Matt Blaker , recently Raoul in Phantom of the Opera in the West End and Billy Bigelow in Carousel at Kilworth House, will play Dexter Haven. Matthew Jeans will portray Mike Connor, with his recent musical roles including White Christmas, Funny Girl, and Singin' in the Rain. Making her professional debut, Katlo takes on the role of Dinah Lord. Kurt Kansley, recently Alfredo in Pretty Woman in the West End, plays Uncle Willie.
Victoria Serra, whose musical credits include Titanic and Parade, and who previously played Sarah Brown in Guys and Dolls at the Mill at Sonning, will portray Tracy Lord. Laura Tyrer, recently Tessie in Gypsy at the Mill at Sonning and Cricket in Mother Goose alongside Ian McKellen, plays Liz Imbrie.
Additional cast members include Tosca Fischer, Samuel How, Heather Jackson, Bethany Rose Lythgoe, Joe Press, Will Richardson, Callum Train and Russell Wilcox.
The creative team for High Society features Pitcher as director, Jason Denvir as set designer, Natalie Titchener as costume designer, Jaye Elster as choreographer, Nic Farman and Hector Murray as lighting co-designers, Jerome van den Berghe as musical arranger/supervisor, Chris Whybrow as sound designer, and Tom Noyes as musical director. The casting for the show is handled by Pearson Casting CDG.
High Society will run from 29 November 2023 to 20 January 2024.