Bryony Kimmings' I'm a Phoenix, Bitch to return to Battersea Arts Centre in 2019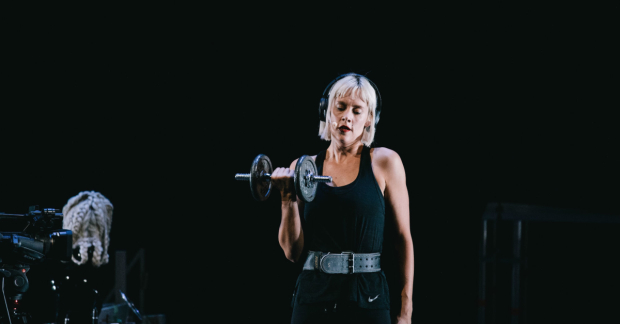 Bryony Kimmings' acclaimed piece I'm A Phoenix, Bitch will return to Battersea Arts Centre in 2019.
The solo show, which first premiered in the arts centre's Grand Hall in October 2018 as part of the venue's Phoenix season, explores Kimmings' personal life and features soundscapes, ethereal music and film. In her review, Jo Caird said it's "rare to see work by women – let alone a woman making a solo show – presented on such an ambitious scale".
Kimmings' previous work includes A Pacifist's Guide to the War on Cancer alongside Complicité, which first ran at the National Theatre before being reworked for a UK tour, Fake it 'til you Make it and The Sex Clinic on Channel 4.
I'm a Phoenix, Bitch will run at the south London venue from 20 February to 9 March 2019, and this will be followed by a run at Attenborough Centre for the Creative Arts from 3 to 7 May 2019.
Battersea Arts Centre has also announced it will revive home-grown young collective BAC Beatbox Academy's Frankenstein: How To Make A Monster, inspired by Mary Shelley's original tale. The acclaimed theatre-gig production examines what it means to be a modern monster, and runs from 12 to 29 March 2019.