Billy Elliot returns to screen roots with live cinema broadcast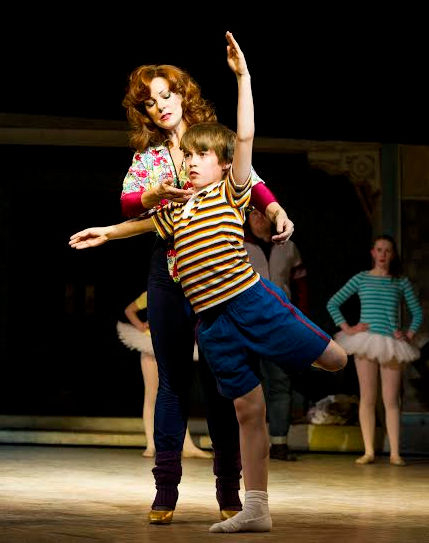 Billy Elliot – The Musical is set to be broadcast live from the West End to cinemas across the UK and around the world on 28 September 2014.
The screen-to-stage musical, which has been running in the West End since 2005, is the latest big show to be broadcast on screen, following the success of the National's NT Live scheme.
Elton John, who wrote the songs for the show, said: "Billy Elliot has always had a very special place in my heart and being involved in the musical has been one of the most rewarding experiences of my life. Broadcasting the show live to cinemas is a new venture for all of us and will make for a very special event."
Set against the background of the 1984/'85 miners' strike, Billy Elliot is the story of a young boy's struggle against the odds to make his dream – to be a professional ballet dancer – come true.
The creative team also includes writer Lee Hall (book and lyrics), director Stephen Daldry and choreographer Peter Darling.
Hall, who also wrote the original screenplay, said: "It will be great to see Billy Elliot achieve another milestone at what is set to be an amazing event. At our home in the West End we usually perform to an audience of 1,500. It is wonderful to think that this special performance will be seen by people in their local cinemas across many countries.
"This next chapter will be particularly poignant for us as Billy will briefly be returning to his beginnings on the cinema screen."
Billy Elliot – The Musical is currently booking at the Victoria Palace to 16 May 2015.
It's presented in London by Universal Stage Productions, Working Title Films and Old Vic Productions in association with Tiger Aspect.