Andrew Scott to star in Old Vic's Present Laughter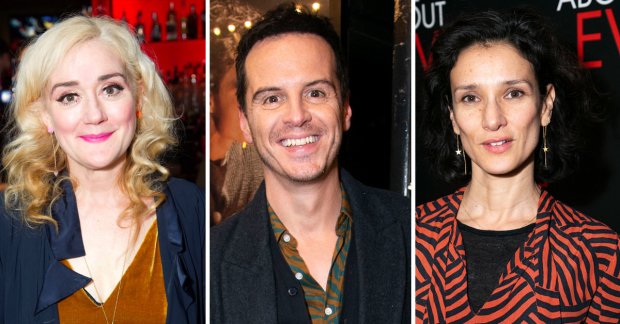 Andrew Scott is to return to the stage in an upcoming production of Present Laughter, it has been confirmed.
The Fleabag and Sherlock star is due to star in the piece alongside Luke Thallon, Sophie Thompson, Suzie Toase and Indira Varma.
The show, which will open on 25 June and have previews from 17 June, is an autobiographical sex-comedy about the self-obsessed actor Garry Essendine who is preparing for a tour in Africa.
Warchus commented: "Originally titled Sweet Sorrow, Noël Coward's most autobiographical work is a giddy and passionate observation of narcissism, hero worship and loneliness. Most of my favourite plays are comedies with added emotional dimensions and Present Laughter is a laugh-out-loud sex comedy with, I think, surprising depths.
"I'm delighted to be working with Andrew Scott again (after collaborating on the film Pride), together with what promises to be a cast of outstanding comic actors."
Designs for the production are from Rob Howell, lighting from Hugh Vanstone and sound from Simon Baker. The show will run until 10 August.