5 minutes with: William Postlethwaite: 'The Mother is like a kaleidoscope of pain'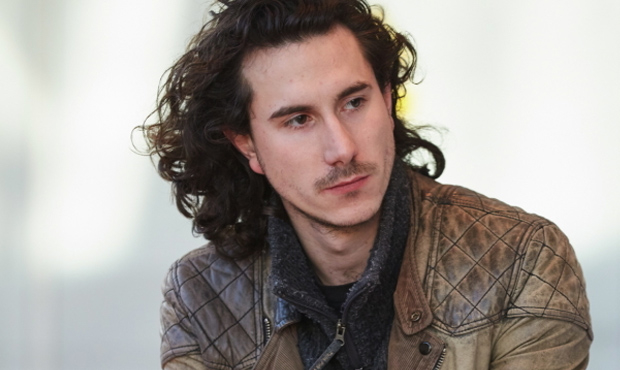 I was born in Shropshire in the West Midlands and there's not a great deal to do there for a young person. Me and my mate found out that Shrewsbury Girls School girls went to a local drama group so we went along. I was told to do a poem so I learnt the William Blake poem The Tyger, stood up and did that and sat back down again and one of the girls who was there leant over and said 'that was really good' so I was sold from there really.
Watching my dad [Pete Postlethwaite] onstage and in film definitely had an impact on me wanting to act. I started out doing LAMDA examinations and then I found out about LAMDA drama school so I travelled down to London to audition for a few drama schools and LAMDA accepted me. I've not really looked back.
It's been fantastic working with Gina McKee. Everybody in the show is great, working with Laurence [Boswell] is fun and there's a really good atmosphere. The Mother started in the Ustinov space in Bath and was written by Florian Zeller, a French writer, and translated into English by Christopher Hampton. Gina is absolutely brilliant and the rest of the cast is absolutely fantastic as well. It's a great piece and it's exciting to be in London at the Tricycle.
The Mother is quite a strange play and quite weird in its form and the subjects that it deals with. It's like a kaleidoscope of pain for the mother. It's interesting because when I first started it, I asked my own mum what the hardest thing about having children was – and the main thing that she said was having to say goodbye. I play Nicholas and his mother can't quite let go of him and is losing him to his new girlfriend Elodie. You obviously don't want to hurt your parents in any way but you also have to go off and find your own life.
Florian has an incredible understanding of the uncertainty of life and how different people read different situations. It's not like anything you've seen before in the theatre. It really explores the grey areas of what's real and what's not real and how you interpret situations and relationships.
The Mother runs at the Tricycle Theatre from 26 January to 5 March.