5 Minutes With: Tessa Walker – 'Birmingham is a great place to start out'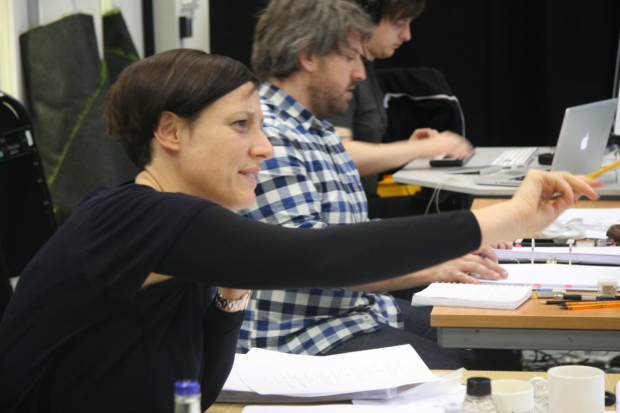 I knew from quite early on that I wanted to work in theatre. When I was about 12 or 13 I went to see a production of Blood Wedding in Leicester and I remember the director talking afterwards and I thought: oh my gosh there's a job like that?
I work with Roxana, head of Birmingham Rep quite closely, but we don't think about it very much because it just happens organically. And I think one of the reasons we're good collaborators is that both of our hearts lie in the same place – both of our backgrounds are in new writing. There's all sorts of things that we might negotiate on and not agree on – although we rarely disagree. But our feeling about what this theatre is and should be is sort of the same.
I think Tom Wells is my favourite writer. I'm directing Folk which is his brand new play, a co-commission between us [Birmingham Rep], Hull Truck and Watford Palace. It's a play about three people who form an unlikely friendship through their shared love of folk music. It's about folk on many levels: folk music and folk as in people. It is a really beautiful piece.
One of the most exciting things about being in Birmimgham has been getting to know and to feel a part of the theatre community. It's so rich and so diverse. There are amazing companies like Black Country Touring doing great things in the West Midlands. Then there's the likes of Stan's Cafe, a company that has been going for years and making extraordinary work. Birmingham is a really great place to start out, because it's doors are open.
I'm really excited by the artists who are part of the Foundry [the Rep's programme for emerging directors, writers, companies and theatre makers]. There's an amazing writer called Stephanie Ridings, who is doing the first Live Lunch with the Royal Court. We've got some really great writers under commission too.
Folk runs at Birmingham Rep from 14 – 30 April, Hull Truck Theatre from 3 – 14 May and Watford Palace from 18 – 28 May.
Stay up to date with all the interviews, videos, podcasts and more by following us on twitter, you can join in the discussion using the hashtag – #WOSRegionalFocus