5 minutes with: Ian Rickson 'We're all there to realise the writer's wishes'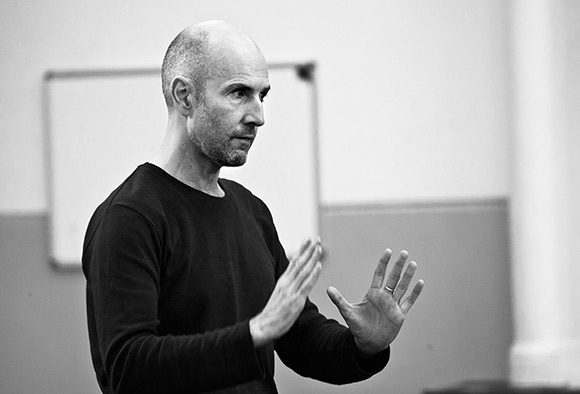 It's simply my privilege and luck that I was thought of to direct Evening at the Talk House. I had worked with Wally [Wallace Shawn the writer] a little bit while I was Artistic Director of the Royal Court and American producer Scott Rudin asked Wally if he would like me to direct it. And Wally said yes. It's as simple as that.
Right from the beginning Wally's plays seek to unsettle and shake and disturb in really thrilling ways. This latest play is interesting because it's strange, heightened and bold but it's also very accessible. It has things in it that he's never had in his plays before – like sets, and a tangible world. He writes more like Sarah Kane or Caryl Churchill or Harold Pinter: from the unconscious so he's as fresh, responsive and naïve to his work as anyone.
I see my job as interpretive. To me the writer is the primary artist and we're all there to realise their wishes. But that's not passive, that's a very collaborative process. Directing Wally [who also stars in Evening at the Talk House] is partly about protecting him so I can work with him as an actor while also dealing with him as a playwright. Quite often I'll say: the playwright has offered you a pause here. As if the playwright is very different to the actor. So there are two Wallace Shawns, if you like.
I found going freelance after the Royal Court liberating but lonely. It's a bit like when football managers talk about missing the banter of the changing room. When you're a freelancer you're really on your own and have to generate your own work. On the other hand it's freeing because there's a lot more time when I can retreat and think. It's absolutely the right thing for me now to not be running a theatre and to be creating that community each time I do a show.
So many people wanted to make a film of Jerusalem but two people didn't: Jez Butterworth and I. I think Mark Rylance had a wariness also. We felt it would be like letting a genie out of the bottle because the writing really lives onstage. I think I am drawn to plays that are really engaging with who we are now, whether that be emotionally or politically. Wally's play is brilliantly and searchingly challenging about a universe we could very easily be in if we let things go a certain way.
For me, preparing for a play is a lot about thinking and feeling my way as deeply as possibly into the writer's personal mythology and sensibility. Before a production of Chekhov I read four biographies and I went to where he lived in in Moscow and Melikhovo. It's more complex if you are working with a living playwright: you don't want to seem too nosy. Sometimes it might be just asking questions like 'who are your favourite artists?' or 'what music do you love?' that can be little gateways into what the play is at its core.
Evening at the Talk House runs until 30 March