20 Questions With… State of Verbal Undress writer Rani Morthy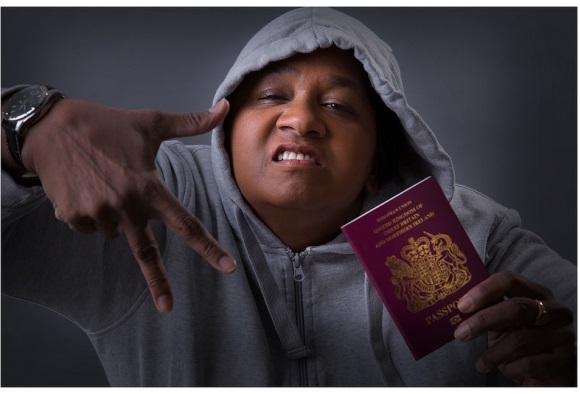 1. Year & place of birth
1961 in Kuala Lumpur in Malaysia
2. Trained at…
Very eclectic theatre education, lots of traditional South Asian and South east Asian performance training
3. Lives now in…
Cheshire
4. First big break
Singing "Do re mi" from The Sound of Music, aged 5.
5. Career highlights to date
Meeting Prince Charles when my play Handful of Henna was at Sheffield Crucible, and my play Curry Tales has toured four continents.
6. Favourite productions you've ever worked on
Doing my play Looking for Kool as an immersive piece in the underground boiler room spaces in the Royal Festival Hall for Southbank Alchemy festival, A play written for me called Mixed Signals in Singapore.
7. Favourite co-stars/collaborators
Too many to name.
8. Favourite directors
Ariane Mnouchkine, Vicky Featherstone, Ruth Carney-Nash, and Linda Marlowe.
9. Favourite playwrights
David Hare, Chekhov, Lynn Nottage, Tagore
10. What roles would you most like to play still? Or do you prefer new writing?
All the classic roles if people can see beyond my skin colour. New writing gives me freedom to create characters that are quirky, unexpected and dangerous.
11. What's the last thing you saw on stage that you really enjoyed?
Blackwatch
12. Why do you think regional theatre is important?
Before the funding cuts, in recent and past history, regional theatre is where actors hone their acting chops and writers can take creative leaps and have a sense of adventure, all the significant waves in contemporary theatre had their roots in the regions before London.
13. If you could swap places with one person (living or dead) for a day, who would it be?
James Baldwin
14. Favourite holiday destinations
Tootling in Tuscany, wine and antipasto at the ready.
15. Favourite books
The Great Gatsby, obvious but true. Any P.G Wodehouse
16. Favourite after-show haunts
Nings for a Malaysian
17. Favourite website
www.Oprah.com
18. If you hadn't become an actress/writer, what would you have done professionally?
Teaching
19. Tell us more about States of Verbal Undress?
Rehearsals now are also mini debates about how much the material which consists of interviews with communities not often given a voice on the British stage transcends difference and allows everyone into the experience. So a Vietnamese boat person's unexpected story about Boy George seems familiar and very human. The piece has two actors – myself and Curtis Cole who transform from one character to another telling the many stories of migration across generations, race and gender is both funny and poignant.
20. What do you feel is the most important thing that the piece sheds light on?
That the person who serves you in a restaurant, whose English you don't really understand, with whom you don't want to make eye contact, has a unique life and history and if you took the time to have a conversation, you might share more than you will ever know. States of Verbal Undress lets you into some unique stories and opens a little window into what the news headlines calls the "tidal wave of immigrants"
States of Verbal Undress tours the UK and opens at the Lowry from 7 – 8 March and also visits Ludlow, Herefordshire, Northumberland, Co Durham, Cheshire, Scunthorpe, Yorkshire, Lancashire and Huddersfield.
For full tour dates, visit the show's website.