The Best (and Worst) of Opera in 2015
This time it's personal. Many treasurable moments from 2015 have made it to the WhatsOnStage Opera Poll shortlist, so I shan't prejudice the outcome by picking favourites from that. Besides, they're all winners – or ought to be.
Here instead is a selection of bouquets and brickbats gleaned from the 82 UK operas I've reviewed for WhatsOnStage this year. A two-to-one ratio of good to bad seems about right. After all, it is Christmas.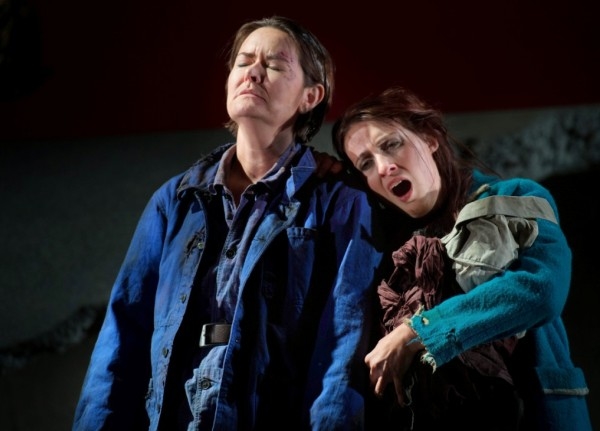 BOUQUET – Pride of place goes to CATHERINE CARBY, a superbly versatile, under-appreciated mezzo-soprano who excelled in two contrasting roles this year: as Aurelio in Donizetti's The Siege of Calais (English Touring Opera) and as Brangäne in Wagner's Tristan und Isolde (Longborough Festival Opera). She is a powerful singing actress, and she ought to be a star.
BOUQUET – The Royal Opera's new pairing of old bedfellows Cavalleria rusticana and Pagliacci is a triumph of joined-up thinking and theatrical pizzazz. In setting these two verismo operas by different composers in the same Italian village on a single day, director DAMIANO MICHIELETTO achieved that rare thing, the happy gimmick. And yet…
BRICKBAT – …only five months earlier the same director had made a hash of Rossini's Guillaume Tell. An over-publicised rape scene caused offence chiefly through the jarring musical context in which it was set; but it's the Royal Opera's KASPER HOLTEN who earns this particular brickbat for piously telling us "we wanted to put the spotlight on rape as a horrible and terrifying crime". Thanks – I never knew.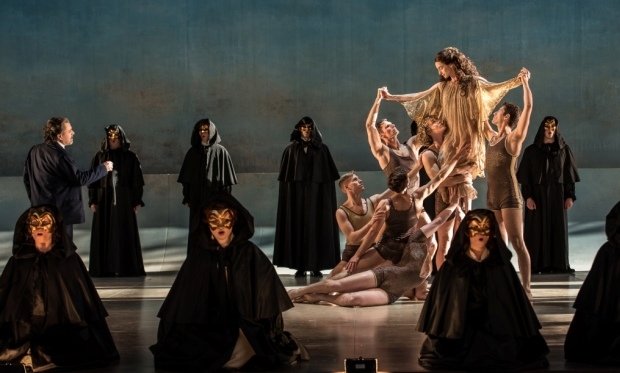 BOUQUET – STEUART BEDFORD returned in triumph to the opera that made his name: Death in Venice. He conducted its 1973 premiere and the ensuing Decca recording, and this year he led a dazzling interpretation of it for Garsington Opera. Bedford is a great conductor and an elder statesman. Companies should be clamouring to engage him, and not just to conduct Britten.
BOUQUET – GARSINGTON again, for Bruno Ravella's pitch-perfect production of Strauss's semi-autobiographical opera Intermezzo. Giles Cadle's set was simultaneously ambitious and economical; Jac van Steen conducted it with an impressive Straussian sweep. An evening that's stayed strongly in my memory for the past seven months. I wish I'd seen it twice.
BRICKBAT – My only one-star review this year came in January. Nothing about UNBORN IN AMERICA worked for a second, even though its composer, Luke Styles, has had all the advantages since Glyndebourne took him under its wing. His skill with a quill is not in doubt, but opera is an unusual and demanding art form.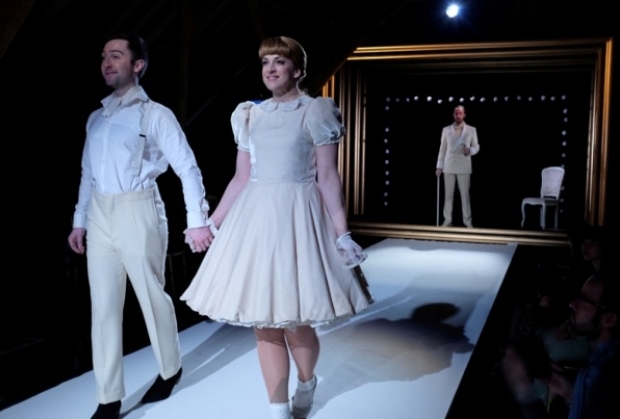 BOUQUET – BURY COURT OPERA engaged WhatsOnStage Opera Poll winner Aylin Bozok to direct Stravinsky's The Rake's Progress in a barn near Farnham. The result was a bracing, imaginative production set in traverse, fabulously designed and lit by Friedrich Eggert and Joshua Pharo and splendidly played by the Southbank Sinfonia under Simon Over.
BOUQUET – On a hot August evening, American mezzo HAI-TING CHINN electrified the Arcola Theatre with dazzling performances of two operatic monodramas, Peter Maxwell Davies's The Medium and Tarik O'Regan's The Wanton Sublime, the latter work written for her. A shame the Grimeborn Festival ran this in its studio theatre; in a more appropriately resonant space it would have been awards bait.
BRICKBAT – GRIMEBORN had a decidedly mixed year. It's hard to decide which was worse, Gerald Papasian's amateurish exhumation of Dikran Tchouhadjian's 1875 opera Gariné or José Manuel Gandia's flat-as-a-griddle staging of Strauss's Daphne. The Strauss has it, I think, if only for the excruciating bathos of its death camp finale. How I laughed.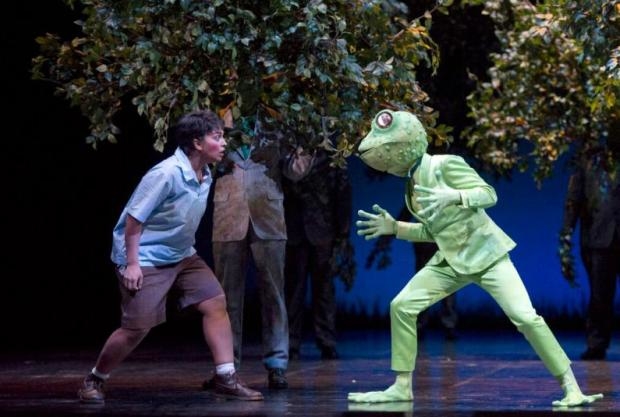 BOUQUET – Soprano DANIELLE DE NIESE gave birth to her first child while this year's Glyndebourne season was already in full swing, but that didn't stop her also taking on two leading roles in the festival. Flighty Concepción in Ravel's L'Heure espagnole was unrecognisable from her brattish child in the same composer's L'Enfant et les sortilèges.
BOUQUET – Time and again this year I've wondered if any musical ensemble in the world can match the magnificent ORCHESTRA & CHORUS OF ENGLISH NATIONAL OPERA. To describe them as world-class barely tells the half of it: the warmth and brilliance of their combined sound can fill the Coliseum with greatness. That such an incomparable body should be under threat leads us to…
BRICKBAT – …the CYNICS AND BEAN COUNTERS in high positions, both outside and now, some say, inside ENO, who are intent on cutting it down to size. Their first trick was to treat it as a business rather than a cultural flagship, their second to traduce it in the name of good housekeeping. Yet admission to national museums is free! As a lately troubled organisation ENO needs a hand on the tiller, not a trip to the breakers' yard.
NOW HAVE YOUR SAY. Until 31 December you can vote in this year's WhatsOnStage Opera Poll.