The Ferryman extends run in the West End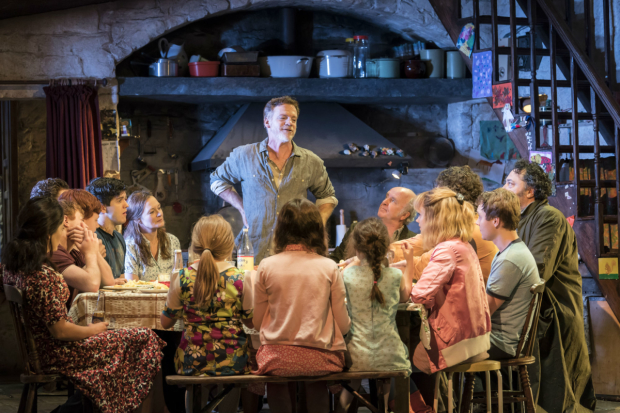 Further dates have been announced for the West End run of Jez Butterworth's play The Ferryman.
The show originally opened at the Royal Court earlier this year before transferring to the Gielgud Theatre in June. It is now booking until 19 May 2018, with booking for the extension going on sale at 9am today.
The Ferryman is directed by Sam Mendes and is set during the troubles in rural Ireland where a family are preparing for the annual day of harvest.
Paddy Considine originated the role of Quinn Carney at the Royal Court, but the new cast took over in the West End this month. Replacing Considine is William Houston, alongside Maureen Beattie as Aunt Maggie Far Away, Charles Dale as Father Horrigan, Laurie Davidson as Shane Corcoran, Sarah Greene as Caitlin Carney, Ivan Kaye as Tom Kettle, Mark Lambert as Uncle Patrick Carney, Catherine McCormack as Mary Carney, Fergal McElherron as Frank Magennis and Glenn Speers as Lawrence Malone.
The rest of the original cast continue in their roles.
The show recieved widespread critical acclaim, with a five star review from WhatsOnStage.
The Ferryman runs at the Gielgud Theatre until 19 May 2018.