1984 returns to the West End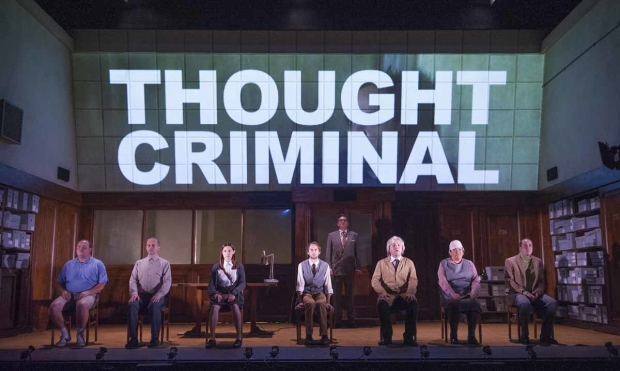 The acclaimed production of 1984 which premiered at Nottingham Playhouse in 2013 will return to the West End, running at the Playhouse Theatre for a 12 week season this Summer.
Robert Icke and Duncan Macmillan's adaptation of George Orwell's novel will run from 12 June to 5 September before embarking on an international tour, taking in Nottingham and Bath as well as Santa Monica, Boston and Washington DC.
As with the previous run, 1984 will have 101 seats at every performance priced at £19.84.
George Orwell's 1984, published in 1949, is one of the most influential novels of modern times, with its chilling depiction of perpetual war, pervasive government surveillance and incessant public mind control.
The show, produced in the West End by Sonia Friedman Productions and Eleanor Lloyd Productions, has design by Chloe Lamford, lighting by Natasha Chivers, sound by Tom Gibbons and video design by Tim Reid.
Casting for the return is to be announced.
To buy tickets for the production, click here.