Gary Lineker to appear as a projection in Treasure Island at Leicester Haymarket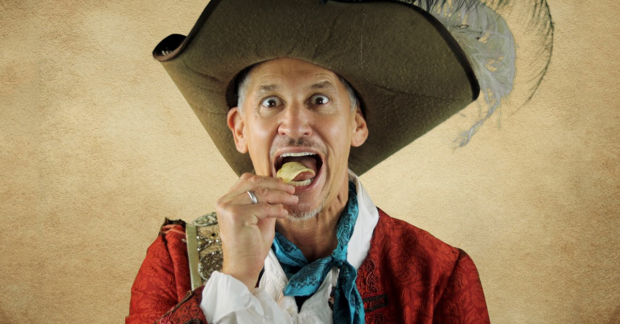 Gary Lineker will appear as a projection in Leicester Haymarket's upcoming Christmas show Treasure Island.
The football legend and long-term theatre fan Lineker has pre-recorded his appearance, which will be beamed onto the stage as part of a climactic scene in the play.
Lineker joins a cast (performing live) composed of Mikey Brett, Jules Brown, Andrew Cullum, Tanveer Devgun, Kat Engall, Mary Garbé, Joyce Greenaway, Dominic Rye and Meghan Treadway.
The new version of Robert Louis Stevenson's pirate classic is co-written by comedian and presenter Sandi Toksvig and her sister Jenifer Toksvig, with direction by Matthew Forbes (War Horse). Jenifer Toksvig's lyrics will be accompanied by music written by composer David Perkins, with choreography by Ellyn Phillips (Studio 79) set and costume design by Rebecca Brower and sound design by Max Pappenheim.
The show runs from 13 December to 6 January.