New season at Birmingham Rep announced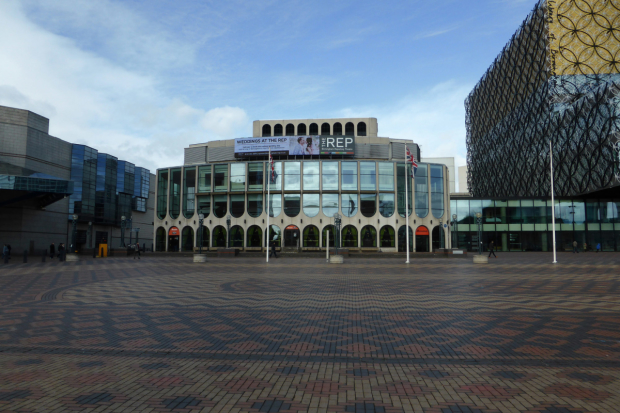 Birmingham Repertory Theatre's new season has been announced, offering three world premieres and a new staging of The Hundred and One Dalmations.
As well as the already announced Nativity The Musical, the theatre will host the world premiere of Douglas Maxwell's play The Whip Hand. The piece, which runs from 5 to 16 September, follows Dougie, who has turned 50 and who puts a proposal to his wife that may place their daughter's future at risk. The piece opens at the Edinburgh Festival before running in Birmingham.
Elsewhere, Steven Camden, aka spoken word artist Polarbear, stages his new play I Knew You between 29 September and 7 October. It follows his debut play Back Down, which premiered in 2015.
The season opens with the National Theatre's production of Jane Eyre between 4 and 16 September, while a revival of Tom Kempinski's Duet For One stars Oliver Cotton and Jemma Redgrave between 22 September and 7 October.
The adapter of Nativity! The Musical Debbie Isitt is also adapting Birmingham Rep's Christmas show The Hundred and One Dalmatians, which runs at the theatre between 30 November and 13 January. The production is directed by Tessa Walker following her production of The Lion, The Witch and the Wardrobe.
The theatre is also to work with Chichester Festival Theatre on a revival of The Winslow Boy, directed by former REP artistic director Rachel Kavanaugh. The show will run at the theatre between 21 February and 3 March 2018.
The season also includes works created by local writers, directors and artists such as A Dangerous Woman (21 to 23 September) and Baby Daddy (2 to 4 October) and a return for the biennial Bedlam: The Festival.