WhatsOnStage Awards Concert: Watch Heathers, Six, Carrie Hope Fletcher and more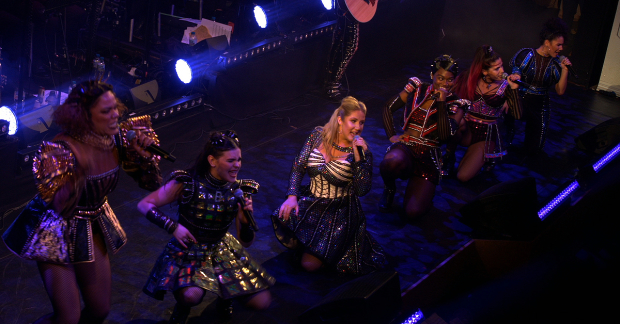 Video highlights from the 19th Annual WhatsOnStage Awards Concert have been released.
The video offers a look at some of the live performances from the casts of award-winning shows including Six the Musical, Heathers the Musical and Spring Awakening , as well as Rachel Tucker performing "Me and the Sky".
The evening was hosted by Vicky Vox alongside fellow nominee Kobna Holdbrook-Smith. Leading the awards wins is Lin-Manuel Miranda's musical Hamilton, which opened at the Victoria Palace Theatre in December 2017. The show garnered five wins including for Jamael Westman as Best Actor in a Musical and Jason Pennycooke as Best Supporting Actor in a Musical.