West End's Saville Theatre to be redeveloped with Cirque du Soleil considering the venue for permanent home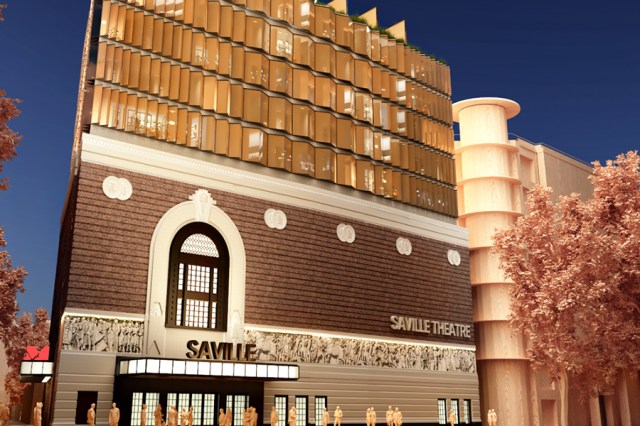 Yoo Capital has unveiled plans for the redevelopment of The Saville Theatre on Shaftesbury Avenue.
The historic entertainment venue, which has played a significant role in London's West End culture for nearly a century, is set to be revitalized as a live performance venue with new accommodation and dining facilities.
Since its establishment in 1930, The Saville Theatre has hosted numerous iconic performances and artists, including the Rolling Stones, Chuck Berry, The Who, and Jimi Hendrix. Yoo Capital acquired the site in 2021.
The real estate investment firm says it is engaging with several project partners to bring its vision to life. Cirque du Soleil Entertainment Group, who regularly present huge circus shows in London, is considering the venue for its first permanent home in the UK.
"We are thrilled at the idea of joining forces with Yoo Capital and the Camden community in rethinking the future of the Saville Theatre," said Eric Grilly, president of resident and affiliate show divisions at Cirque du Soleil. "We see a unique opportunity to bring back live entertainment to a beloved venue with fresh content and new ideas."
Trevor Morriss, principal architect at SPPARC, said: "Working with Yoo Capital to resurrect the iconic Saville Theatre is one of the most rewarding reimagining projects we've committed to. The Saville has been at the heart of entertainments cultural change since its 1930's origins as a traditional West End theatre through into the 1960s Brian Epstein era.
"Having not operated as a theatre for over 50 years, SPPARC is privileged to design a theatre space that will rekindle the free-spirited creativity that made it a special venue for a great many globally celebrated performers."