Underbelly set to run Boulevard Theatre from September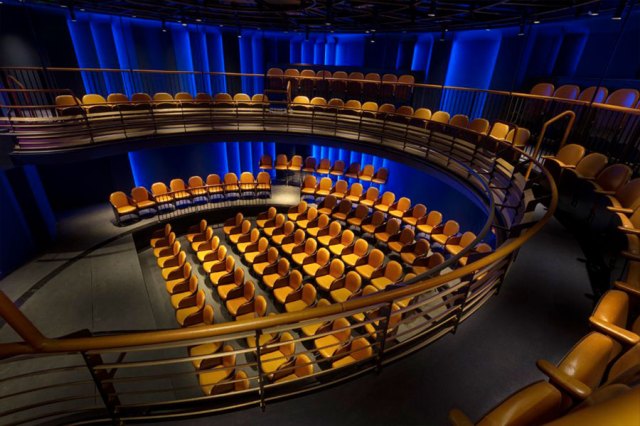 Theatre, comedy and cabaret producer Underbelly has acquired the lease to Soho venue the Boulevard, with the intention of running it as a music, variety and cabaret venue. 
Formerly known as the Boulevard Theatre (before being closed during the pandemic), the newly rechristened 200-seat Underbelly Boulevard is set to open in September 2023. 
The venue marks the first time Underbelly have operated a permanent venue, after years of placing pop-up spaces across the capital. Underbelly's directors Ed Bartlam and Charlie Wood said today, "We couldn't be more thrilled and honoured to have been chosen by Fawn and Soho Estates to take on the lease for this extraordinary and iconic venue. Not only does this mark a major milestone for Underbelly as our first permanent venue in London, but the venue is also perfectly suited to our style of programming and live entertainment ethos. 
"We look forward to making Underbelly Boulevard a vital and captivating part of Soho's already wonderful cultural offer and we can't wait to share further details of what we've got in store in July." 
The venue's history is part of the fabric of Soho, having hosted plays, comedians, cabaret and more since the 1950s. It was most famously known as the home of Peter Richardson's Comic Strip in 1980. The Boulevard closed in the 1990s, with the space then used as an adult entertainment venue in the early 00s.
A major refurbishment project was completed in 2019, with a selection of shows playing in the venue before programming was halted by the pandemic. 
Fawn James, granddaughter of Soho Estates' founder Paul Raymond and property owner, said today: "The Boulevard Theatre was a wonderful chance for me to amalgamate my love of the arts and my family's long history with the area. Having invested heavily into reinstating the theatre in Walkers Court, it is hugely important to me that its legacy is continued with just as much care and dedication. 
"I have a lot of passion and belief in this building and the heritage behind it, and I couldn't be prouder to be passing this on to Underbelly and for the Boulevard to be their first permanent venue. Underbelly's ethos fits perfectly with the history of the venue and I am incredibly excited to see them develop the Boulevard into the space it should be."
The space also includes a rehearsal room for hire, daytime hire for events, readings and workshops, a bar and a 100 cover restaurant. A notable part of the Boulevard Theatre's space is its ability to rotate at both stalls and balcony level to achieve a full 360-degree flexibility for shows and audiences, depending on the demands of the artist in question. 
Full programming plans are to be revealed in due course.