Boulevard Theatre to open in Soho's Walker's Court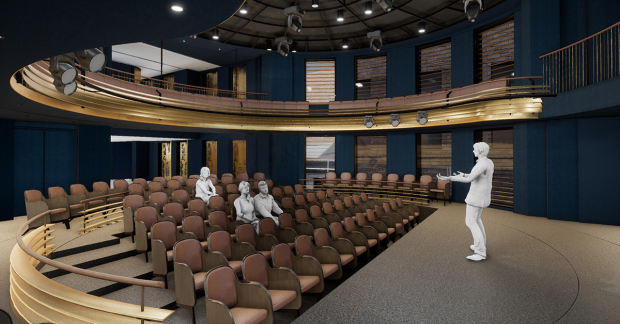 A new theatre, situated on the site of Paul Raymond's original Boulevard Theatre, is to open in London.
The new Boulevard Theatre was today launched by Fawn James, the granddaughter of Raymond, in Soho, Walker's Court.
Rachel Edwards, who founded Tooting Arts Club and was responsible for the Sweeney Todd set in a pie shop – which transferred to the West End and then Broadway – is to oversee the artistic programming.
The venue will have a capacity of up to 165, and will produce its own productions as well as feature late night music, comedy, spoken word, cabaret and films.
The theatre will feature a full revolving balcony and auditorium and a two-floor glass bridge leading to a restaurant and bar area. The space has been designed by theatre consultants Charcoal Blue and architects Soda Studio and will open late 2019.
The original Boulevard Theatre began as an alternative venue to the Raymond Revuebar. It featured a bar and restaurant with gaming tables. The venue was the home of Peter Richardson's Comic Strip, and has featured shows including Women Behind Bars in 1977, The Collector in 1984 and Eddie Izzard's Raging Bull comedy club in 1989.