Touring cast for award-winning play Bacon revealed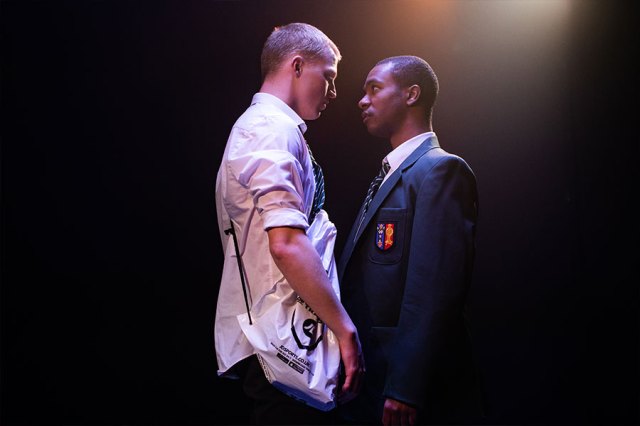 The touring company for the upcoming return of award-winning play Bacon has been revealed.
Sophie Swithinbank's show, which picked up the Tony Craze Award, will play at London's Riverside Studios from 18 to 29 July, before hading up to this year's Edinburgh Fringe from 2 to 27 August and Bristol Old Vic from 12 to 16 September.
The piece follows two classmates in year 10 who realise they may need each other more than they know.
Set to star will be Corey Montague-Sholay (Wendy and Peter Pan) and William Robinson (Britannicus). Matthew Iliffe will direct, while the creative team also includes Natalie Johnson (Rupture) as set and costume designer, Ryan Joseph Stafford (Weight of It) as lighting designer, Mwen (Wreckage) as sound designer, Jess Tucker Boyd (Hakawatis) as movement director, Chloe Stally-Gibson as production manager and Ella Godbold-Holmes as stage manager.
Swithinbank said today: "The murky and grey area of sexual exploration within friendships does not get wide representation on stage, because it is not a love story, and therefore has no specific genre.
"But during the run at Finborough Theatre, many people spoke to me directly about how much they connected with the story, and saw themselves in it. I am so thrilled that HFH Productions is re-mounting Bacon for the 2023 UK tour as it feels urgent and essential to share this story with audience members across the country."