Theatre needs to start looking like everyone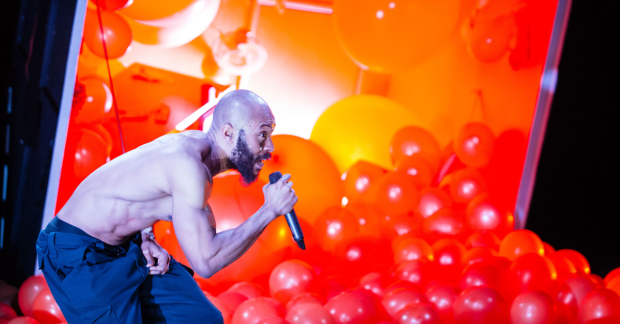 On 12th September I watched a video interview with Arinzé Kene published on WhatsOnStage in which the Nigerian born actor, writer and singer talked about his show Misty, that was about to open at the Trafalgar Studios following a sell-out run at the Bush Theatre, making him only the second British black writer to have a play on in the West End.
Kene spoke movingly about moving to the UK from Nigeria in the early 1990s and growing up in Hackney, east London as a young black man. The show references his return to the area and his distress at the gentrification of the borough and subsequent displacement of local people.
Kene also discussed how he wanted the audience for Misty to be as culturally diverse as London is, not wanting young black men to feel as he did when he first went to the theatre – that it was full of people that didn't sound like him, look like him or vibe like him. He commented, "London has many different complexions – that's the audience I want to see in the theatre every night."
A lot of the youth I encounter through my work see theatre as inaccessible to them
As a project support officer with Voyage Youth, I can talk honestly and candidly about the disconnect between UK theatre and young black adults who sadly feel the same as Kene used to do years ago. The charity was set up in 2002 by the Black Police Association Charitable Trust to empower marginalised young black people; transforming their aspirations and encouraging them to develop themselves and their communities with a culture of respect, equality and justice. A lot of the youth I encounter through my work see theatre as inaccessible to them, irrelevant to them and quite frankly, out of their price bracket.
I was therefore delighted when approached by WhatsOnStage who (inspired by Tobi Kyeremateng and the Black Ticket Project and with a firm belief that we need to do more to encourage younger, diverse audiences) asked me to invite 20 young adults to see the show, share their experiences and ask themselves if theatre really is for them? And so a little over two weeks ago, WOS paid for those young people to attend a Saturday matinee performance. There was more than a little bit of trepidation. Remember that most of these people had never even stepped foot in a theatre before let alone seen a show, so this was an entirely new and in some ways daunting experience.
The heartening thing was they asked if we could organise another outing
It made it all the more emotional and overwhelming to see the joy on some of their faces when the show finished. A few were actually speechless as they struggled to articulate how and why they enjoyed it. Those that did summed up their feelings with comments such as "powerful", "challenging", "engaging", "it gave me a lot to think about" and "what an amazing experience".
Probably most heartening of all, some have already asked if we can organise another outing because they would love to see another show. Hats off to Arinzé Kene for weaving his special blend of magic and making theatre that not only talks to an entirely new young diverse audience but maybe, just maybe, turns them into the theatregoers of tomorrow.