The Little Big Things musical to open in the West End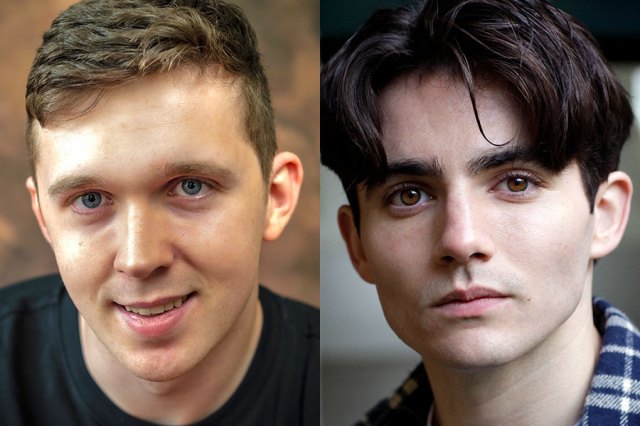 Luke Sheppard (& Juliet, In Dreams) will direct new musical The Little Big Things, based on Henry Fraser's much-loved memoir.
The show, which has music by Nick Butcher, lyrics by Butcher Tom Ling and book by Joe White, is set to premiere in the West End this autumn. It tells the true story of Fraser, a promising rugby player who became paralysed from the neck down following a diving accident while on holiday.
Taking on the role of Henry Fraser will be both Jonny Amies (From Here to Eternity) as a boy, playing Henry before his accident, and Ed Larkin (Our Generation) as the older Henry. Further casting is to be revealed.
Larkin commented: "It's an honour to be able to tell this story and be trusted with such a role. To be making my West End debut in a musical as a wheelchair user feels incredible. I haven't seen wheelchair users in musical theatre in the UK, so I feel honoured to be a part of a cast that is telling this story and pushing the boundaries of what's expected on a West End stage."
You can have a first listen to the show here:
The first performance is on 2 September, with press night on 14 September, running @sohoplace until 25 November 2023. The production features design by Colin Richmond, choreography by Mark Smith, costume design by Fay Fullerton, video by Luke Halls, lighting by Howard Hudson, sound by Paul Gatehouse, musical supervision by Matthew Brind, musical direction by Laura Bangay, dramaturgy and associate direction by Nickie Miles-Wildin and casting by Jill Green.
Venue owner and co-producer Nica Burns said: "The Little Big Things, our first musical and a world premiere, is our fifth and final production to open in our first year @sohoplace. It follows Marvellous, As You Like It, Medea and Brokeback Mountain which runs until 12 August. A big thank you to brilliant musicals producer Michael Harrison for bringing us this exciting project, authored by a new British musical theatre writing team and with an actor who is a wheelchair user at its heart."
Fraser added: "There have been many things that have happened since my accident that I never thought about in life, never planned and really surprised me, in a great way. This musical is one of those moments. The guys have been great to work with and the moment they played me a couple of songs I was sold. I still can't believe it's actually happening and it makes me incredibly excited and nervous."