The Father and the Assassin at the National Theatre – rehearsal images released
Exclusive: The National Theatre has released rehearsal shots for the upcoming return of Anupama Chandrasekhar's critically acclaimed play, The Father and the Assassin.
Under the direction of Indhu Rubasingham, the piece is set to run at the Olivier Theatre from 8 September to 14 October, with a press night scheduled for 14 September. It follows the life of Nathuram Godse – a journalist, a nationalist and the man who murdered Mahatma Gandhi.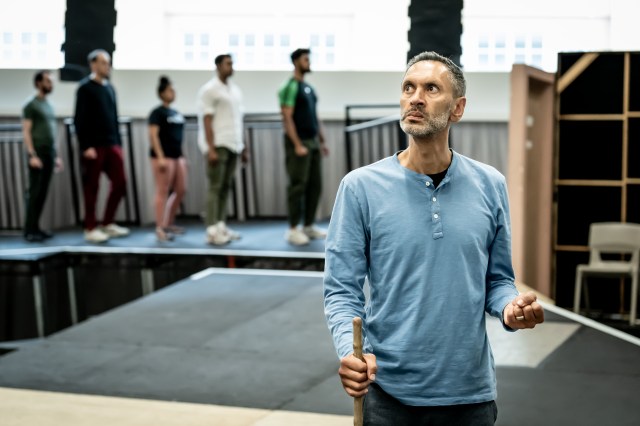 The cast is led by Hiran Abeysekera (Life of Pi) as Nathuram Godse and Paul Bazely (Cruella) reprising his role as Mahatma Gandhi, alongside Marc Elliott (She Loves Me), Sasha Ghoshal (Bend it Like Beckham the Musical), Aysha Kala (The Motive and the Cue), Johndeep More (The Wonderful Story of Henry Sugar), Aryana Ramkhalawon (Exodus), Azan Ahmed (The Tempest), Ravi Aujla (The Lehman Trilogy), Ayesha Dharker (Chasing Hares), Ravin J Ganatra (When Winston went to War with the Wireless), Raj Ghatak (The Kite Runner), Halema Hussain (Does My Bomb Look Big In This?), Nadeem Islam (Antigone), Tony Jayawardena (East is East), Nicholas Khan (Life of Pi), Raj Khera, Hari Mackinnon (The Cherry Orchard), Sid Sagar (Cabaret) and Akshay Shah (Kabul Goes Pop).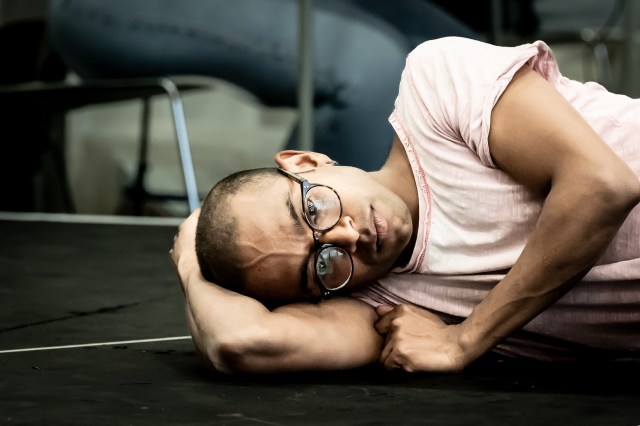 Joining Chandrasekhar and Rubasingham in the creative team are set and costume designer Rajha Shakiry, lighting designer Oliver Fenwick, movement director Lucy Cullingford, composer Siddhartha Khosla, sound designer Alexander Caplen, fight director Kate Waters, casting director Alastair Coomer CDG, associate set and costume designer Khadija Raza and staff director John Young. Additional music is by David Shrubsole.