Summerhall and Traverse named in second round of Fringe Firsts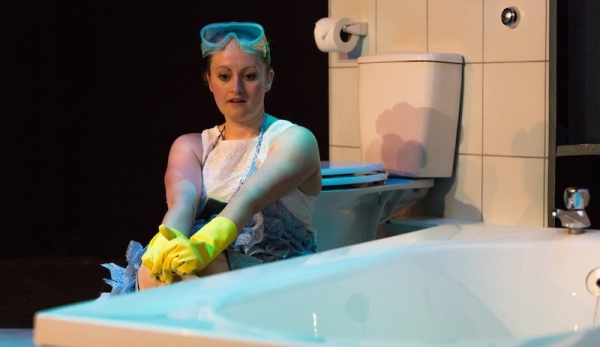 The Scotsman has announced the second round of this year's Fringe First Awards, the presitgious accolades given for pioneering work at the Edinburgh Fringe.
This week's winners include Geoff Sobelle's one-man show The Object Lesson at Summerhall, which sees a man's past relationship told through various objects, and Alexandra Wood's "clever and disturbing" new play The Initiate, staged in Paines Plough's Roundabout auditorium at Summerhall.
The Traverse added to its three winners last week with two more awards, for Jennifer Tremblay's The Carousel, described by The Scotsman as a "glorious piece of total theatre", and Lippy by Bush Moukarzel and Mark O'Halloran, in which the story of a suicide case in Ireland is told by a lip reader.
Elsewhere, Sanitise, a one-woman play set in a bathroom at Underbelly was also recognised, as was Curious Directive's futuristic show Pioneer at Zoo Southside and The Day Sam Died by Mauricio Arruda Mendonco and Paulo de Moraes at the New Town Theatre.
The Fringe First awards are judged by Joyce McMillan, Mark Fisher, Jackie McGlone, Fiona Shepherd, Susan Mansfield and Sally Stott.
One more round of winners will be announced next week.
FOR MORE ON EDINBURGH 2014 VISIT WHATSONSTAGE.COM/EDINBURGH-FESTIVAL