Fringe Firsts go to Goode, Thomas and Mahfouz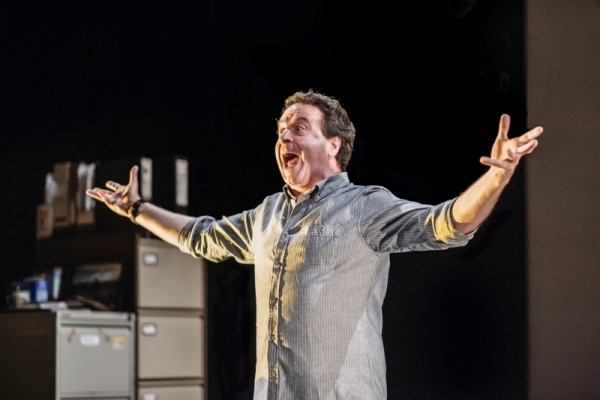 The first round of this year's prestigious Fringe First awards have been announced by The Scotsman newspaper.
Three of the shows are at the Traverse: Mark Thomas' Cuckooed, about how he was spied on by the arms trade; Chris Goode's Men in the Cities, a fierce monologue on masculinity; and John McCann's play Spoiling, recognised for "tackling the Scottish independence referendum head-on".
Other winners were Chris Thorpe's Confirmation at King's Hall, Sabrina Mahfouz's "poetic" play Chef at Underbelly starring Jade Anouka and Henry Naylor's The Collector at Gilded Balloon, about US conduct in Iraq.
The Scotsman said of the awards: "Last year we celebrated the awards' 40th anniversary, but their purpose is the same as it was when our late arts editor Allen Wright founded them four decades ago: to recognise (and support) outstanding new writing premiered at the Edinburgh Fringe. We highly recommend you see these six shows."
Two more rounds of Fringe Firsts will be announced in before the end of the festival.
FOR MORE ON EDINBURGH 2014 VISIT WHATSONSTAGE.COM/EDINBURGH-FESTIVAL