Suba Das announced as new HighTide artistic director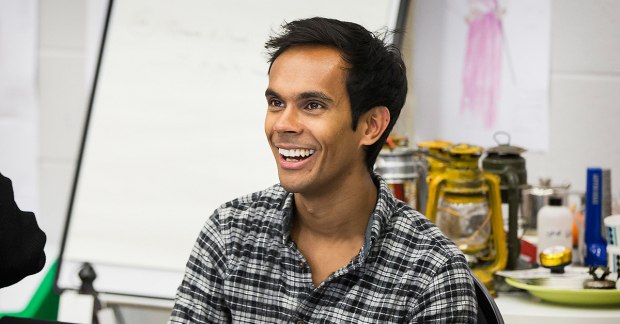 Suba Das has been announced as the new artistic director of HighTide theatre company.
Das, who is currently associate director at the Curve in Leicester, will join the company in early 2019 to work alongside outgoing artistic director Steven Atkinson, before taking on the role in full when Atkinson leaves.
Born in the North East, Das has also directed for venues including Northern Stage, Nottingham Playhouse, the Young Vic and the Roundhouse, and was previously resident director at the National Theatre Studio and English Touring Theatre, and co-founded Custom/Practice. His directing credits include Abigail's Party, The Cat in the Hat and Sukanya.
He said: "What a privilege to take on the HighTide mantle. Over the past twelve years, HighTide has created the most stunning theatre and festival experiences across the UK….I can't wait to meet the writers and makers of the East especially and see how we might together tell the region's stories with pride for each other and for communities all over the world. As HighTide becomes a teenager, we'll be even more rebellious, passionate, and playful. It's going to be an adventure!"
HighTide is dedicated to creating new theatre and championing new writers, recently announcing its 2019 plans and a new programme at the Edinburgh Fringe.