Stephen Sondheim's Old Friends delayed as Haydn Gwynne withdraws from the production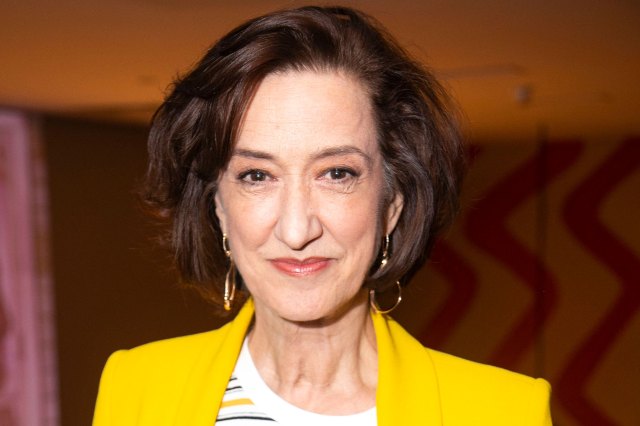 Cameron Mackintosh has confirmed that the upcoming West End production of Stephen Sondheim's Old Friends has been delayed by a number of days.
The delay comes after the withdrawal of acclaimed performer Haydn Gwynne, owing to personal circumstances. Replacement casting will be announced shortly.
The piece was due to begin previews at the Gielgud Theatre on 16 September, but will now commence on 21 September to give the company more time for rehearsals with the new cast member.
Mackintosh commented: "Matthew Bourne and I were naturally very distressed, along with our brilliant cast headed by Bernadette Peters and Lea Salonga, to learn that Haydn Gwynne must suddenly withdraw from the production, for the immediate future at least. Haydn gave an unforgettable performance of "Ladies Who Lunch" during the Old Friends gala premiere in May 2022 and has been an integral part of this very close-knit company ever since. Haydn will be very much missed and we all send her our love.
"We are very sorry for any inconvenience caused to our patrons who had bought tickets for the first few performances, particularly those coming from afar. All affected ticket holders will be contacted directly by the box office to make arrangements for you to see an alternative performance as quickly as possible".
The company also includes Damian Humbley, Bradley Jaden, Gavin Lee, Jason Pennycooke, Harry Apps, Bella Brown, Monique Young, Christine Allado, Janie Dee, Bonnie Langford, Joanna Riding, Jeremy Secomb, Jac Yarrow, Marley Fenton and Beatrice Penny-Touré.
Directed by Bourne with Julia McKenzie, Stephen Sondheim's Old Friends has choreography by Stephen Mear and is conducted by Alfonso Casado Trigo, with musical supervision by Stephen Brooker, musical arrangements by Stephen Metcalfe, set design by Matt Kinley, projection design by George Reeve, costume design by Jill Parker, lighting design by Warren Letton and sound design by Mick Potter.
Tickets are on sale below.