Sope Dirisu: 'I didn't go to drama school and I wouldn't change that'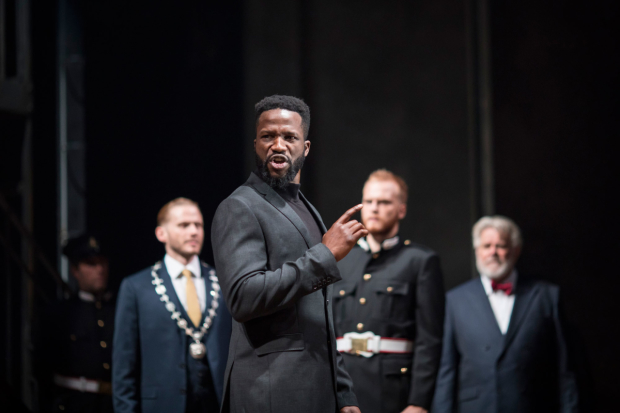 There's a lovely cyclical story to Sope Dirisu taking the role of Coriolanus in the Royal Shakespeare Company's production this year. It was at the RSC, as Pericles, where he cut his teeth. Not professionally, but on the company's Open Stages course back in 2012, at the tender age of 21. He hadn't been to drama school, having plumped instead for economics at university, but it kick started his acting career and it's safe to say he hasn't looked back since. Last year he was superb in the role of Cassius Clay in One Night in Miami at the Donmar Warehouse, and he became a recognisable face after appearing in Humans from 2015. More recently he's been on the small screen in The Halcyon and now leads the cast in the RSC's Coriolanus as part of its Rome season.
What is it like being back working in Stratford-upon-Avon?
Before getting here I was really looking forward to being part of a company. Everyone is stuck in this pressure cooker of Stratford with nothing else to do but be friends and do good work. The rest of the Coriolanus cast are really great – there's been no animosity throughout. We've left the drama to Shakespeare.
Does it feel a bit like a homecoming?
It does. The first acting I did after studying economics at university was in Pericles at the RSC and it's really because of that that I was able to go back to London and say: 'this is what I've done, this is who I've worked with'. It also means I am desperate for the show to be the best that it can be. I want to overcome what I perceive as my own limitations as someone who hasn't trained at drama school. So I'm working as hard as I possibly can.
Did you do much theatre before university?
I had been doing school plays since I was 12 and I was a member of the National Youth Theatre from 2006 so I spent a lot of my summers in London performing as part of that company. But I chose to go to Birmingham University because I knew the drama course was good, so I presumed the extra curricular drama would be of a really high quality.
Why did you study economics and not drama?
One of my friends was a few years older than me and he went to Warwick to study drama, he wanted to be an actor, and he told me that doing acting at university wasn't as practical a course as he knew I was after. I think most actors who have done the university course say the same. There are a lot of essays to write.
So drama school wasn't an option either?
My parents are wonderful people, but I think they were very intent on their children becoming professionals and I think there is a feeling shared by a lot of first generation immigrants that they want their children to try to be as successful as possible in a stable career. So I did economics, because I was good at it at school. If I could do it all again I would definitely still go to university, I think it's helped me become the person that I am and the actor I am. While I always have those moments of doubt, I'd much rather have them, the friends I've made and the life that I've had. I wouldn't change it.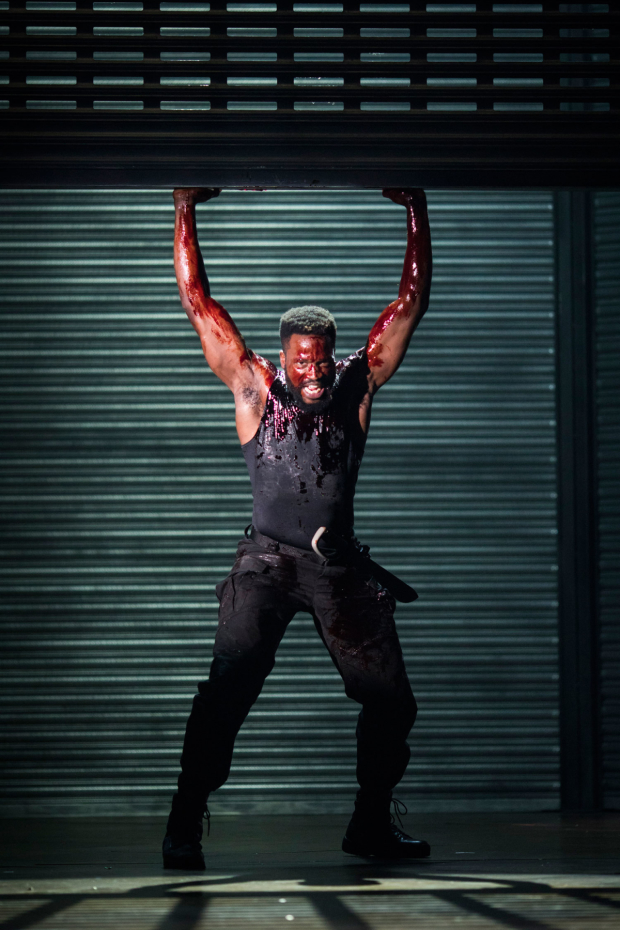 How would you describe Coriolanus and how have you approached the character?
He's a man of unwavering integrity. He knows exactly who he is and refuses to bend or change or sacrifice that for anybody else. There's a self awareness that he has, an aloofness. I'm really exploring the self awareness. He knows people don't like him and he's fine with that. It allows him to be quite funny, playful and charming because he has no intention of changing people's minds.
Is it quite battle-heavy?
There's a lot of fighting in the first act, but it's not Titus or Lear, where people get their eyes gouged out. There is a moment where Coriolanus is covered in blood but we don't see him hacking off limbs and stuff. There is a remarkable stage fight in our version though, which I'm really excited about sharing with the audience.
You're only 26, is that quite young for Coriolanus?
I don't blame you for thinking that. Tom Hiddleston did his mid-thirties, Ralph Fiennes is 54, Will Houston was a bit older at 39, but Toby Stephens was 25when he played him. So I'm not the youngest. I think there's arguments for being older or younger, but there's no specific age given in the play. There is this connection with his mother, which is a bit more understandable if Coriolanus is younger. Then it becomes a bit creepy the older he gets.
Of course, as an actor, it shouldn't matter too much exactly how old you are…
Yes, I also think there's something really interesting about the way the director chooses to cast a play and what they are then saying or not saying. We've got a much better gender balance in our version than is written in the original Shakespeare. It gives a completely different level and depth to the story.
Coriolanus runs at the Royal Shakespeare Theatre until 14 October. It transfers to the Barbican in London from 6 to 18 November.