Siva Kaneswaran gives a sneak peek behind the scenes of La Bamba!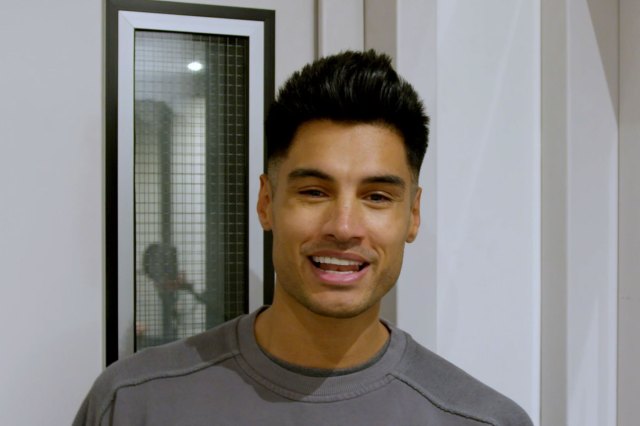 Check out this sneak peek video for the world premiere of La Bamba!, featuring The Wanted star Siva Kaneswaran (Dancing On Ice).
Kaneswaran, who is set to make his theatrical stage debut in the production, introduces the music of the new jukebox musical, including hits from Latin superstars such as J-Lo, Marc Anthony, Shakira and Ricky Martin, among others.
Alongside Kaneswaran (as Mateo), the cast of La Bamba! also includes Strictly Come Dancing winner Pasha Kovalev (in his musical theatre debut as Ricardo until 2 September), Inês Fernandez (as Sofia) and Stefani Ariza (as Elena). The company is completed by ensemble members Bethan Mitchell, Julia Ruiz Fernandez, Nicolle Matheu, Gabriella Rose-Marchant, Alex Sturman, Tristan Ghostkeeper and Luke Jarvis.
La Bamba! will also be choreographed by Kovalev's Strictly co-star Graziano Di Prima. See what Di Prima had to say during the audition process in the video below:
La Bamba! is written by Paul Morrissey and directed by Ray Roderick, with musical supervision and arrangements by Alfonso Casado-Trigo, co-choreography by Erica Da Silva, associate choreography by Giada Lini and lighting design by Jack Weir.
The tour kicks off at Curve in Leicester (1 to 5 August 2023), before visiting Wycombe Swan, High Wycombe (8 to 12 August), The Lowry, Salford (17 to 19 August) and a West End stint at the Peacock Theatre (22 August to 2 September). Further stops include Swansea Grand (5 to 9 September), Theatre Royal, Brighton (19 to 23 September), Belgrade Theatre, Coventry (26 to 30 September), Regent Theatre, Stoke-On-Trent (3 to 7 October), New Theatre, Cardiff (10 to 15 October), Princess Theatre, Torquay (17 to 21 October), Wyvern Theatre, Swindon (24 to 28 October), Orchard Theatre, Dartford (31 October to 4 November), Grand Opera House, York (7 to 11 November), and Grand Theatre, Blackpool (21 to 25 November).
Tickets for select dates are on sale below.