Sean Holmes on extending Secret Theatre and challenging the culture of literalism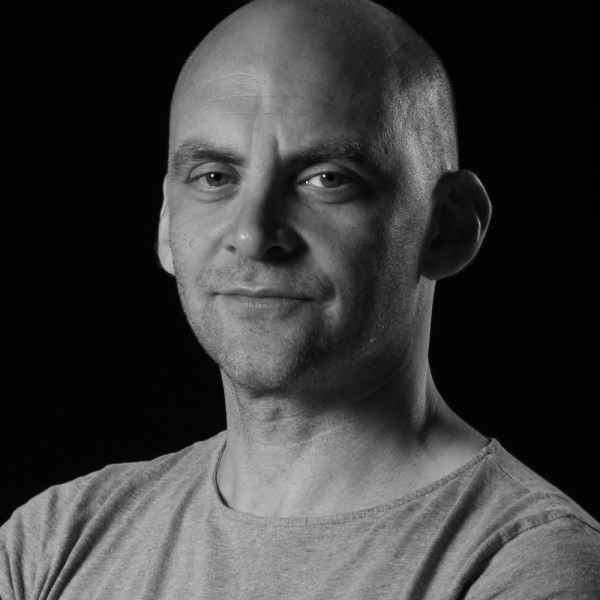 When WhatsOnStage published the full text of Sean Holmes' speech to launch Secret Theatre at the Lyric Hammersmith last June, it was shared thousands of times through social media and became our third most viewed story on the site last year.
Holmes, with his talk of breaking the "corrupting" structures of British theatre by launching an ensemble to go against a culture that is "rooted in literalism", had clearly hit a nerve.
"It obviously resonated with loads of people who care about theatre and don't feel represented," Holmes tells me over coffee recently. "I had a lot of supportive emails from colleagues who share my frustrations."
But not everyone reacted to Secret Theatre with overwhelming enthusiasm, and the main bone of contention was the decision to keep the production titles a secret. "Secrecy is impossible in the age of social media," pointed out the Guardian's Michael Billington, reviewing the first production, "and the moment you charge for a ticket, you turn theatre into a commodity. A truly radical theatre would be totally free."
But Holmes counters that there was an "obsession" with the secrecy of the titles early on, which "distracted" from the point of the season. The 'Secret' part of Secret Theatre originally referred to the space in which the work was performed – the "heart of a building site", as Holmes puts it, referring to the massive capital development project currently being carried out.
So what was the point of it? "To provoke discussion, to learn, and to claim the right to fail," says Holmes. "I'm not saying any of the shows have been failures," he quickly adds, "but I think all of them had flaws – and the point is that the flaws are as interesting as the perfections."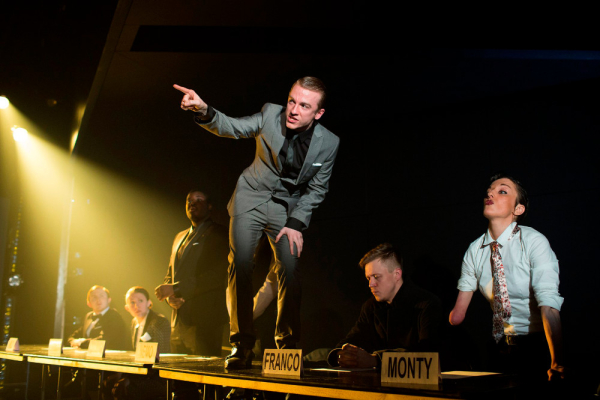 As if to reinforce the point, the titles of all the Secret Theatre productions will be included in publicity material for the newly announced ten-venue tour, a series of fortnightly "residencies", which kicks off at Northern Stage in June. All four productions – A Streetcar Named Desire, Woyzeck, Chamber Piece and the upcoming Glitterland – are featured, and venues can choose which of the productions are performed, as well as the space they are performed in.
"We realised that a year is not enough time to finish this project," Holmes says of the residencies, which have been funded thanks to an Arts Council Exceptional Award. "We tried to cram too much work in, particularly on the last two shows… It [Secret Theatre] desperately needs more time."
The cast, with the exception of Charlotte Josephine, who had prior writing commitments and will be replaced by Matti Houghton, are returning for the next phase of Secret Theatre. "These actors are deliberately not the usual suspects, because I get bored by that," says Holmes, who cast five men and five women.
He admits there is a slight irony in the fact he's advocating increasing diversity on stage through the use of an ensemble, which by its nature is a closed shop. "I'm not saying that every company in the land needs to be an ensemble," he contends, "all I'm asking is 'are there other ways of making work?'"
The fact the year-long extension is happening is a huge act of faith from the Arts Council, whose Exceptional Award is only given to projects of high ambition (£50,000 and above) that sit outside the usual programme of a funded organisation. The Arts Council's executive director in London, Moira Sinclair, said the funding was awarded to the scheme as it's "a catalyst for artistic excitement and change". Big words indeed.
But, despite this show of institutional faith, is Secret Theatre viable for the longer term? "I'm sure for economic and other reasons, we'll go back to being more like everyone else," says Holmes, somewhat resignedly. "It's important to say, in a spirit of humility as well as arrogance, that we've addressed these issues for a year but it was always going to be for a finite time."
When the Lyric reopens next Christmas, it will be with "a more traditional Lyric programme", notably the return of its now-legendary pantomime. But one day he hopes to look at ways of working with an ensemble again.
"I want to see whether there's a way of reigniting the idea of company, but in a way that can also fill a 550-seat theatre," he adds with wry smile. "The best thing we could hope to be is John the Baptist, to begin a conversation that might lead to something else."
Secret Theatre Show 4 continues at the Lyric Hammersmith until 22 March. A Streetcar Named Desire, Chamber Piece, Glitterland and Woyzeck run at Northern Stage from 4 to 14 June 2014. For more information visit www.lyric.co.uk.