Royal and Derngate stages Arthur Miller premiere as part of 2015 season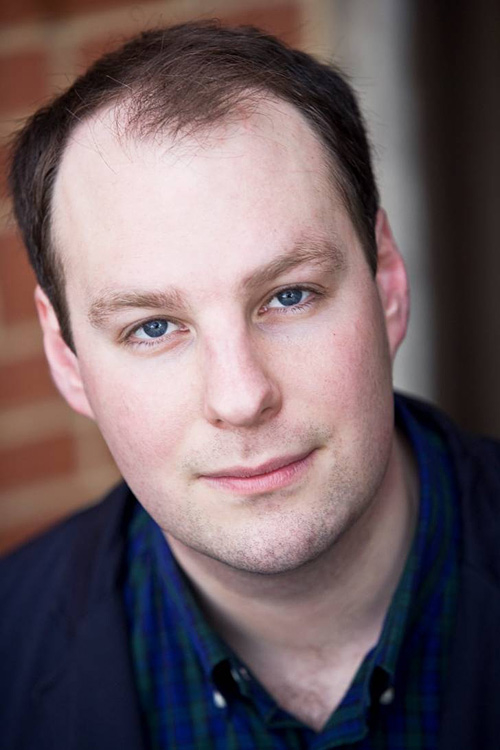 Royal and Derngate artistic director James Dacre (pictured) has launched the venue's Made in Northampton 2015 season, which features an Arthur Miller world premiere, a site-specific production of King John and a range of new commissions.
The season is loosely themed around Shakespeare and "the notion of the outsider", Dacre told WhatsOnStage at a press briefing this morning. All of the productions will premiere in Northampton and subsequently transfer to partner venues.
"Something that has always struck me about Royal and Derngate is the unique way in which it engages with its community, but also the passion with which the work is delivered," said Dacre. "And much of what has inspired next year's season is wanting to capture something of that [passion]… It's an ambitious and epic season."
It starts in April with a revival of Anthony Burgess' translation of Edmond Rostand's classic French comedy Cyrano de Bergerac, which runs from 3 to 25 April. The production will be directed by Lorne Campbell, artistic director of Northern Stage, where it will transfer following its Norhampton run.
Campbell said: "It is a remarkable play in a remarkable version. An epic and profoundly human love story about the greatness and weakness that lives in all of us."
Also in April, Dacre's new production of King John, timed to coincide with the 800th anniversary of Magna Carta, will play in the Holy Sepulchre Church in Northampton. As previously reported, the production will transfer to Shakespeare's Globe following a national tour.
'Every word is Miller's'
Next up is the world premiere of Arthur Miller's 'play for the screen' The Hook, which was written as a screenplay but never produced. Adapted by screenwriter Ron Hutchinson and directed by Dacre, the stage version will run from 5 to 27 June prior to a transfer to the Liverpool Everyman.
Coinciding with Miller's centenary, Dacre described the play as a "unique" piece of work that "looked at the culture of work and the melting pot-like community of the Brooklyn waterfront". Conceived by Miller and director Elia Kazan, it never came to fruition although Kazan later used the source material to make On the Waterfront after his relationship with Miller had soured.
Dacre has worked closely with the Miller estate and with the Pulitzer Prize-winner's former collaborators on the project, and said today that "every word [in the play] is Miller's".
Other productions in the season include Dawn King's new adaptation of Aldous Huxley's novel Brave New World (4-28 September), Lucy Bailey's production of Patrick Hamilton's psychological drama Gaslight (16 October-7 November) and, looking ahead, a collaboration with English Touring Theatre and and Rose Theatre Kingston on a major revival of Peter Whelan's play about the life of Shakespeare The Herbal Bed (5-27 February 2016).
Next year's Christmas show will be The Snow Queen (25 November 2015-3 January 2016), written by comedy screenwriter Georgia Pritchett (My Family, Miranda) with music by Dougal Irvine and direction by Sarah Tipple.
Also announced today is the concert premiere (on 20 February 2015) of Chris Bush and Matthew Winkworth's musical ODD, a contemporay version of Homer's Odyssey that won the Royal and Derngate/Pitch Perfect award earlier this year. And theatremaker Daniel Bye will return to Northampton with Aftermath, a play funded by the Heritage Lottery Fund that examines the legacy of World War I on the region.
Dacre, who joined the venue as artistic director last summer, added: "All the work looks to have a breadth of appeal in combination with bold innovation at its heart. Northampton is an extraordinary combination of old and new, urban and rural, liberal and conservative, and the way we harness those qualities in our productions is central to the ethos of what we do."