Royal and Derngate sets timeline for re-opening theatres following concrete concerns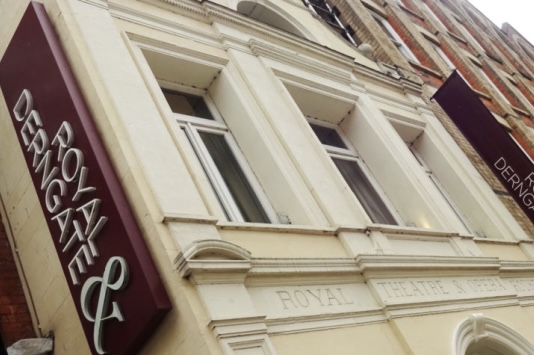 Royal and Derngate has revealed its reopening plan for both of its main theatre spaces.
The Royal auditorium will open its doors to the public once again from Monday 16 October with performances of Murder in the Dark, while the Derngate auditorium will re-open from Tuesday 24 October with Northampton Musical Theatre Company's production of Kinky Boots.
As previously announced, the venue had been forced to temporarily shutter due to concerns over the presence of reinforced autoclaved aerated concrete in the foyer spaces.
Jo Gordon, chief executive commented: "We'd like to thank everyone for the support and encouragement we've received over the last month, including all the offers of help we've had from local businesses. We are so pleased to be able to open our doors to audiences safely again. The experience may feel a little different in terms of getting to your seats, but the staff teams are working hard to ensure that everyone will receive a brilliant welcome and once again enjoy the high-quality entertainment they expect from Royal and Derngate".
Changes will be implemented to ensure that audiences remain separate from affected areas of the foyer at all times, mostly impacting entry and exit routes, as well as the availability of some facilities. Ticket holders will receive full welcome instructions prior to their upcoming visits.
Shows due to take place between now and the proposed reopening dates will be rescheduled and all patrons will be contacted directly.