Rob Brydon, Bertie Carvel, Jane Asher and more to appear in Orpheus Centre piece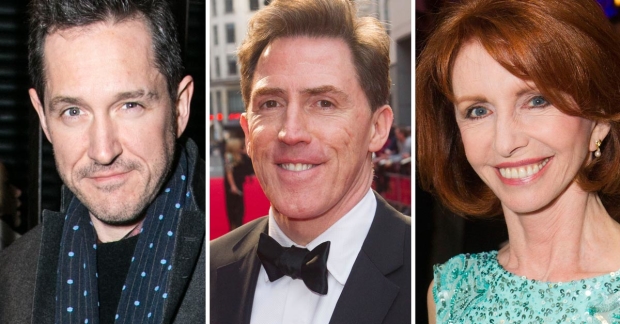 Theatre and TV stars are to make one-off cameo appearances in performances of Sir Richard Stilgoe's Orpheus – The Mythical.
Rob Brydon, Bertie Carvel, Patricia Hodge, Miles Jupp, Jim Carter and Jane Asher are some of the names who are tipped to play the role of the Greek Chorus on different nights, with the cast being made up of students and alumni from the disabilities charity Orpheus Trust as well as recent graduates from the Arts Education School to perform at The Other Palace.
Stilgoe's musical is a retelling of the Greek myth of Orpheus, who went to the underworld to rescue his wife. Orpheus' voice was able to charm anything and anyone that heard it.
Stilgoe said: "The whole purpose of Orpheus is to mix young disabled people with the real world and not separate them. These are terrific and confident performers who concentrate on what they can do rather than what they can't. "
Stilgoe founded the Orpheus Trust in 1998 in order to inspire young disabled people to have greater independence through performing arts experiences. The Orpheus Centre offers students the chance to stay for up to three years, with the students being aged between 18 and 25 and having learning and/or physical disabilities.
Orpheus – The Mythical runs at The Other Palace theatre from 26 to 31 March.