Richard Schiff and Nigel Lindsay join Lohan in Speed-the-Plow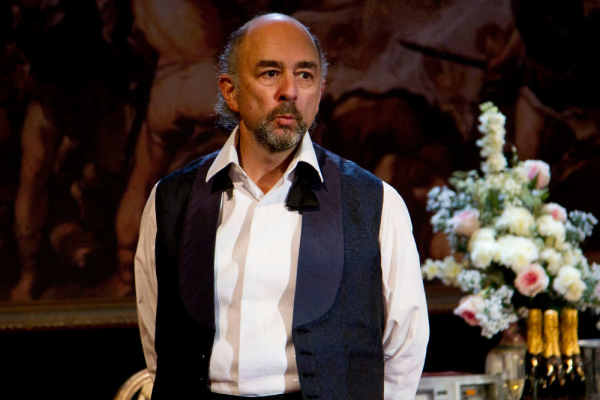 Nigel Lindsay and The West Wing's Richard Schiff will join Mean Girls star Lindsay Lohan in the upcoming West End revival of David Mamet's Speed-the-Plow.
Lindsay Posner's production, which opens at the Playhouse Theatre on 24 September for a limited run, marks Lohan's stage acting debut.
The play focuses on an ambitious Hollywood producer and his decision, brought about by his seduction by a sexy temp (played by Lohan), to film a novel about a nuclear catastrophe and the end of the world rather than the star-laden, sure-fire hit brought to him by his grovelling sidekick.
Richard Schiff, who plays Bobby Gould, won an Emmy for playing Toby Ziegler in The West Wing, in addition to winning two SAG Awards. He's previously appeared in the West End in Underneath the Lintel and Smash, while his recent Broadway credits include Mamet's Glengarry Glen Ross opposite Al Pacino.
Nigel Lindsay, who plays Charlie Fox, is currently starring in Alan Ayckbourn's A Small Family Business at the National Theatre. His other recent stage credits include Dealer's Choice (Donmar), Guys and Dolls (West End) and Shrek: The Musical (West End).
Speed-the-Plow is produced by Danny Moar and Simon Friend for Theatre Royal Bath Productions.