Rachel De-lahay: 'I was desperate for a creative outlet'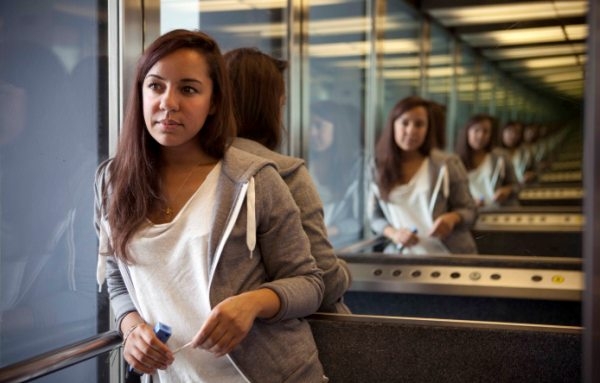 After initially training as an actress, what led you to turn to writing?
Boredom and lack of work probably. I was desperate for a creative outlet and figured this could be satisfying.
Was it a challenge to make that creative shift?
Not noticeably. I really enjoyed throwing myself into learning a new skill. There was no deadline or expected final product which took the pressure off and so I was able to just play with words at my own pace. The rewrites was when it all got tricky, but again no one was promising to produce anything so I could go at them at my own pace. And in actual fact at this point being an actor really helped me. I just would work out clearly what each of my characters wanted and how they would try and get that and whenever I get stuck I always go back to this.
How important has the support of the Royal Court been throughout your writing career so far?
Vital. The people in that building are experts at teasing out the best in your work. They offer the perfect amount of support, all the while encouraging you to tell the story you want to tell.
Then when it comes to a production they provide you with an A star cast and director and creative team who just manage to bridge all script flaws with their brilliance.
The Independent described you as the "new queen of urban drama". Do you think that "urban" label, which has been attached to much of your work, is useful or reductive?
People have their own opinion of what urban means, but to me it just speaks of the world where I'm from. Not ghetto or ethnic but inner city, with all its brilliance and beauty. And how could that not spill out in my work? If people want to then package that work as urban with a different connotation I know nothing about marketing, maybe that's necessary. But maybe one day that audience will be bitterly disappointed. I don't pay it too much attention to be honest.
What did it mean to you to win the Evening Standard Most Promising Playwright Award?
It meant I got to go to the Savoy and wear a dress and have a brilliant night out with my mom. She stood in line for the bathroom next to Joanna Lumley, that's all she needed. The award itself just meant someone somewhere recognised all the hard work me and the Routes company put into that play and I was grateful to accept that on behalf of all of them. They got me there!
Does that kind of recognition put pressure on your subsequent work?
Yes. If only because I think more people might watch my future work based on that accolade and the more people that watch it, more will find it's not for them. And probably tweet about it. And probably ruin my day. But that's how it has to be. As long as I keep enjoying the plays and telling the stories I want to that's all that matters.
What was the inspiration for Circles and how would you describe the play?
I was asked to write a play about Birmingham and Circles is my Birmingham. I know that bus, I know that lounge. It's just home. Then it was about taking those worlds and finding the drama in them.
What else are you working on at the moment?
A film with Film Four and a play for the National Theatre. There are a few other projects on the back burner, but these are the two I'm really enjoying at the minute.
Circles runs at the Tricyle Theatre until 14 June.