Pretty Woman tour star Amber Davies joins Dancing On Ice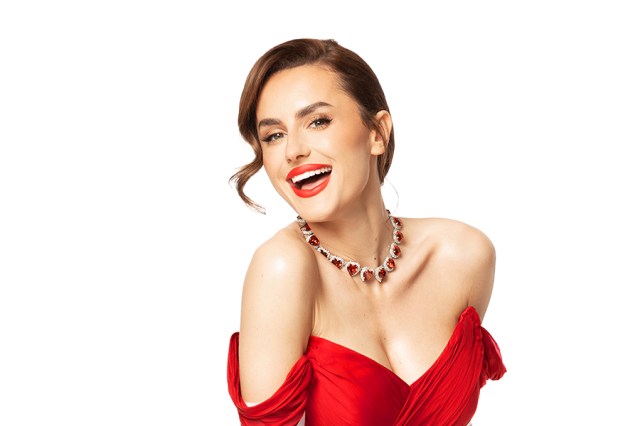 Amber Davies, who has appeared in Bring It On, Back to the Future and 9 to 5, will join the upcoming ITV series Dancing On Ice. 
Davies is set to star as Vivian Ward in the forthcoming tour of Pretty Woman, alongside Oliver Savile (Annie Gwt Your Gun, Wicked) as Edward, with Ore Oduba (Curtains, The Rocky Horror Show) playing Happy Man/ Mr Thompson and Natalie Paris (SIX) as Kit De Luca.
They are joined by Becky Anderson, Rebekah Bryant, Josh Damer-Jennings, Ben Darcy, Andrew Davison, Lila Falce-Bass, Noah Harrison, Sydnie Hocknell, Elly Jay, Rachael Kendall Brown, Michael Kholwadia, Joshua Lear, Stuart Maciver, Victoria Rachael McCabe, Eleanor Morrison-Halliday, LJ Neilson, Annell Odartey, Curtis Patrick and Chomba Taulo.
Based on the tale of unexpected love in the late '80s, Pretty Woman features original music and lyrics by Grammy Award-winner Bryan Adams and Jim Vallance and a book by Garry Marshall and the original film's screenwriter J F Lawton.
The tour will open at the Alexandra Theatre in Birmingham on 17 October, before visiting Bristol, Glasgow, Woking, Oxford, Stockton, Aberdeen, Liverpool, Hull, Wimbledon, York, Manchester, Milton Keynes, Edinburgh, Plymouth, Cardiff, Bromley, Leeds, Sunderland, Belfast, Cork, Dublin, Stoke, Southampton, Southend,  Dartford, Nottingham, Northampton, Leicester and Sheffield with further venues to be announced.
The production has confirmed that, due to filming commitments, Davies will no longer be appearing in Aberdeen, Liverpool, or Hull, with Elly Jay (who previously played the part in the West End) taking on the role of Vivian Ward for those stops.
The show has direction and choreography by two-time Tony Award-winner Jerry Mitchell, with scenic design by David Rockwell, costumes by Tom Rogers from the original Broadway designs by Gregg Barnes, lighting design by Kenneth Posner and Philip S Rosenberg, sound design by John Shivers, hair design by Josh Marquette, and music supervision, arrangements and orchestrations by Will Van Dyke.