Nutcracker! at the Southbank Centre – review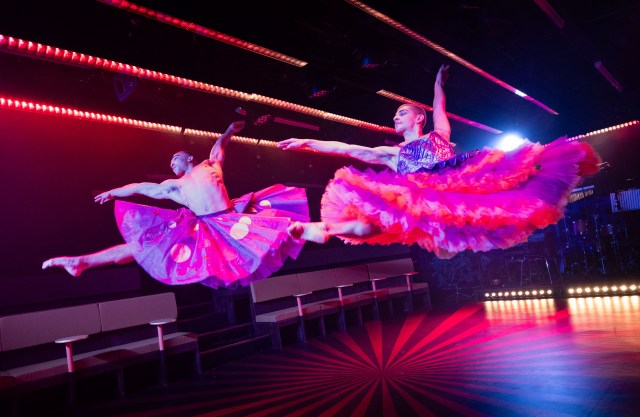 Some may consider it sacrilegious to rework Tchaikovsky's iconic score for The Nutcracker in a contemporary jazz style. But wunderkind choreographer Drew McOnie has done just this in a reimagining that feels cheeky, fresh and deeply personal.
The music is not the only change afoot. McOnie has also refashioned the story of wealthy children and their toys to one of a gay young man struggling to connect with his cost-of-living-affected single dad. Clara thus becomes Clive, and the nutcracker doll morphs into an Action Man, a gift from the father keen to encourage his son's ruggedness (needless to say, it has the opposite effect).
So when Clive is swept off to dreamland by a khaki-wearing hunk, who falls instead for the Sugar Plum fairy (Clive's favourite toy), the story becomes less about childish fantasy and more about sexual awakening. This is further enhanced by the intimacy of the cosy pop-up Tuff Nutt Jazz Club, which puts you in such close proximity that every sweat bead is visible, and dancers come close to knocking the drinks off the tables.
Designer Soutra Gilmour has created a space with the genuine vibe of a smokey underground jazz club. The four-piece band are situated at one end of the thrust stage in close proximity to the bar, where everyone's encouraged to mingle after the show (as The Fast Show's Louis Balfour would put it, nice). Joshie Harriette's lighting and Ryan Dawson Laight's playful costumes fill the stage with colour, the second act dances becoming a blaze of fruity flavours.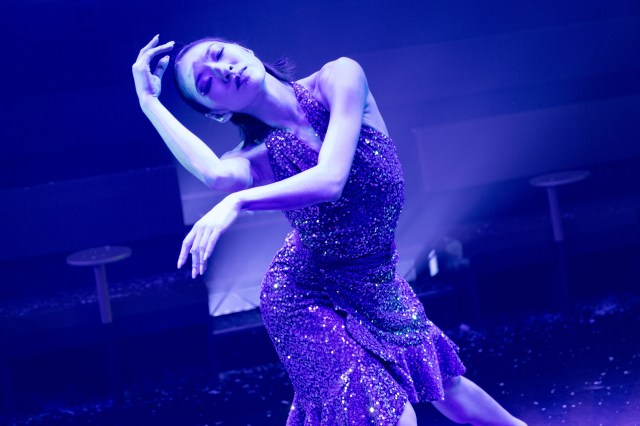 The score, composed by Cassie Kinoshi with additional music by musical director Rio Kai, is rhythmically impressive, and fits the choreography extremely well. Some melodies work better than others; the Sugar Plum motif proves a winner whether on sax or synth, whereas the Dance of the Reed Flutes, it must be faced, sounds rather like lift music.
McOnie's ensemble are a charming and talented group who exude a sense of fun and conviviality that feels unusual in a dance company. Amonik Melaco proves a suitably magnetic Action Man, while Mark Samaras – stepping in for Sam Salter – is a sweetly awe-struck Clive. Patricia Zhou exudes all the requisite grace and gravitas as the Sugar Plum, while Tim Hodges is a moving father, including – shock horror! – voicing his climactic Christmas letter with aplomb.
In a programme interview McOnie mentions the impact that becoming a father himself has had on his interpretation, and it certainly feels like a very vivid expression of something deeply felt. Although I'm not sure it's one for purists, for those who like their Christmas classics served with a twist, this is about as radical, topical and enjoyable a take as you're likely to find.