Niamh Perry stars in Beautiful Game revival at Union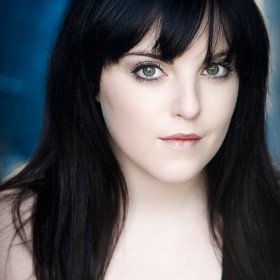 Over 12 years after it was seen in the West End, Andrew Lloyd Webber and Ben Elton's musical The Beautiful Game will receive its first London revival at the Union Theatre in April.
The show, which concerns an amateur football team in Northern Ireland during the worst of the Troubles, originally opened at the Cambridge Theatre in September 2000 and ran for a year.
The Union revival will star Niamh Perry, who rose to prominence as a finalist on Lloyd Webber's casting show I'd Do Anything, as Mary.
The cast also features Ben Kerr as John, Stephen Barry as Del, Daniella Bowen as Christine, Freddie Rogers as Thomas, Will Jeffs as Daniel, Alan McHale as Ginger, Natalie Douglas as Bernadette and Carl McCrystal as Father O'Donnell.
Directed by Lotte Wakeham, currently associate director of Matilda in the West End and on Broadway, The Beautiful Game runs at the Union from 8 April to 3 May 2014 (previews from 3 April).