National Theatre to host Valentine's fundraiser for UN Refugee Agency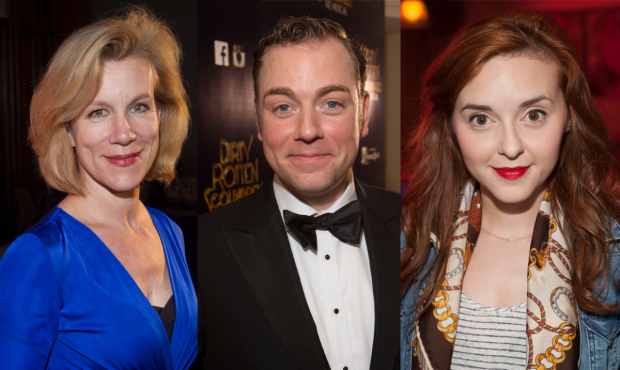 The National Theatre are bringing together leading names in British Theatre to perform a benefit show for the UNHCR (UN Refugee Agency).
Moving Stories will be held on 14 February at the National's Lyttelton Theatre and will be curated by actress Emma Manton, who was most recently seen in the RSC's Love's Labour's Lost.
Actors performing include Juliet Stevenson (Truly, Madly, Deeply), Evelyn Hoskins (Carrie), David Morrissey (Hangmen), Andy Nyman (Hangmen), Rufus Hound (Dirty Rotten Scoundrels), James Bolam (New Tricks), Noma Dumezweni (Linda), Ray Fearon (Coronation Street), Adjoa Andoh (Dr Who) and Zubin Varla (Dara).
The fundraiser will see new and old work performed by actors from playwrights including Richard Bean, Staten Cousins-Roe, Stephanie Dale, David Edgar, Phil Porter, Michelle Terry, Jenifer Toksvig and Matthew Woodyatt.
All profits from the performance will be donated to the UNHCR to provide support and assistance to refugees caught up in the current global refugee crisis. Tickets, priced from £30, (with £15 Entry Pass tickets available) are available from the NT box office.
Gonzalo Vargas Llosa, UNHCR representative to the UK said, "Over the past months, we have seen an extraordinary outpouring of public support in the UK for the plight of Syrian refugee families, including wonderful initiatives such as the Moving Stories benefit event. UNHCR is deeply grateful to the organisers, the contributing performers and to the audience.
"With your support, we will be able to continue our life-saving work to protect and meet the urgent humanitarian needs of the most vulnerable refugee families."
Rufus Norris, director of the National Theatre added: "The refugee crisis is one of the most urgent issues of this time and I am delighted that we are able to host this event in support of UNHCR"